Nokia's financial troubles continue; the company commits to downsizing
- 15 August 2012
A lot of things have changed since the heady days of the 90's, when Nokia dominated the mobile phone market like no other company. For a time, they were ubiquitous, the Apple Incorporated of their age; however, since the genesis of the iPhone in 2007, and the subsequent penetration of the Smartphone into the traditional mobile/feature phone market, Nokia have been taking blow after financial blow. In 2010, they began cutting jobs in order to recoup cash; in 2011, their shares took a significant blow after the announcement that they were dropping their Symbian operating system in favour of Microsoft's Windows OS. Earlier in 2012, they announced that they planned to sell their luxury phone brand Vertu in an attempt to trim the fat and streamline their selection of devices. And now Nokia have made the difficult decision of slashing over 10,000 jobs, in their biggest "revamp" or "restructuring" to date - but no amount of euphemisms can alter the simple fact that Nokia is in big financial trouble.
They reported a loss of £1.1 billion in the second quarter of this year, a huge amount by any reckoning. With the latest round of announced cuts, they've slashed more than 40,000 jobs since 2010. And Standard & Poor's, the European credit rating company, has recently downgraded their rating from BB+ to BB-, reflecting the lack of faith that many of Nokia's consumers and investors now have in the once-giant of industry. Even in terms of volume, Nokia have fallen behind; while once the chief provider of devices, if not profits, they've recently been usurped by the South Korean giant of commerce Samsung in terms of devices shifted. The huge amount of cheap feature phones and Smartphones offered by Samsung has effectively sidetracked Nokia's main source of commerce – that is, providing low-end devices to emerging markets such as India and China. And the future looks no brighter for Nokia; they project estimated costs of £600 million for their restructuring plans in 2012, and a further £550+ million in 2013. It's a shame that the Smartphone market has so comprehensively altered the way consumers view companies such as Nokia. They still provide some excellent devices; as a company that deals in phone cases and accessories, we've had in-depth experience with Nokia's flagship Lumia range, and they never fail to provide a sleek and polished experience. Similarly, the Windows OS of Smartphones such as the Lumia 900 is both attractive and utilitarian – it just has the bad luck to be competing in a market saturated by ultra-customizable Android devices and the omnipresent iOS, which has reached near-mimetic status to today's consumers. The issue is not with Nokia's devices, nor even, necessarily, with their market plans – it is the way that customers perceive Nokia, and the pressure that investors are piling upon Nokia to deliver fast results, that is giving the company so much trouble.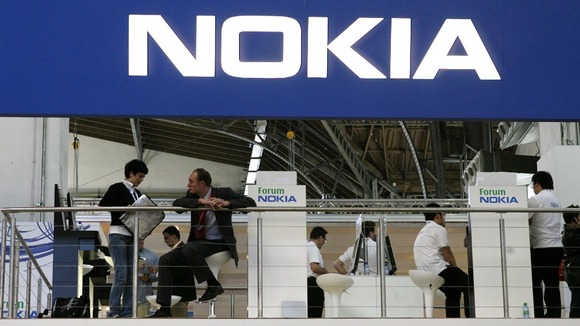 But given the amount of resources they've piled into downsizing their company – and their utter dedication to Windows Phone – it's unlikely that Nokia plans on changing horse's mid-race. Nevertheless, we remain confident that even if Nokia doesn't return to its glory days, it's always going to remain a contender in the feature and Smartphone market. Devices as polished as the Lumia 900, and a long and storied history of providing superb products, means that even if their downsizing is as significant as it appears to be, Nokia will always have dedicated consumers who desire their superb devices. And we proudly count ourselves amongst them!
Comments (0)
View/Leave Comments