Amazon to introduce new Smartphone
- 11 July 2012
Preliminary reports suggest that Amazon is preparing to launch into the Smartphone market. An inside source claims that the e-book reader giant is working closely with Asian suppliers to test the new (and thus far unnamed) device. On the surface, this seems like a clever business decision; the Smartphone market is expanding rapidly, and with increased competition in Amazon's traditional tablet market (courtesy of Microsoft's upcoming Surface tablet and Google's forthcoming Nexus 7), diversifying may be key to long-term survival. But have Amazon really thought this decision through?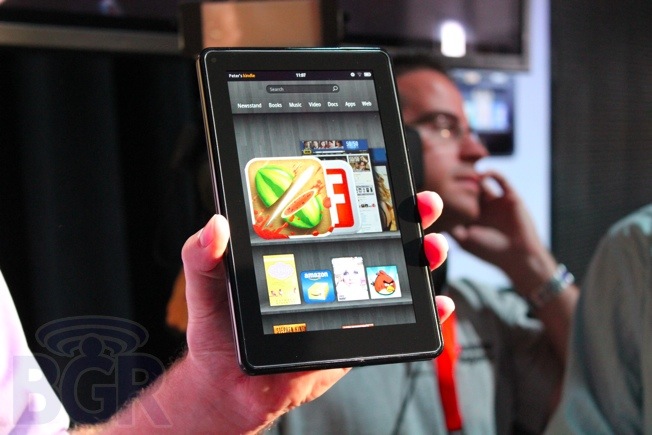 Look at the statistics: though Amazon's recent Kindle Fire dominates the smaller, 7" tablet market, its sales are grossly outmatched by Apple's ubiquitous 10" iPad. Despite being more than twice as expensive - the Kindle Fire retails at $199; iPad prices start at $400, and rise to $800+ for superior models – Apple regularly boast sales which leave Amazon in the dust. While Amazon confidently expects to sell 17 million Kindle Fire's this year, Apple is equally sanguine about the possibility of selling 70 million iPad's. Apple dominates over 60% of the tablet market, in fact – and it's entirely possible that the Kindle Fire only lays claim to its humble piece of the pie because of its comparative cheapness. What are they going to do when Google's Nexus 7 retails at $199 for the basic model, with superior spec and hardware to the Kindle Fire? It's a similar story in the Smartphone market. Google's Android OS currently lays claim to over 51% of the US market, with Apple's iOS close on its tail with around 30%. The rest of the market is divided up between smaller operating systems, such as Windows Phone, Symbian, Tizen and others. The same applies to the consumer side of things; Samsung and Apple together dominate over 50% of Smartphone sales, and – owing to their high-end devices such as the Galaxy S3 and iPhone 4S – over 90% of Smartphone profits. So in essence, the operating system war is a two-horse race between Google and Apple, and the sales war is a two-horse race between Samsung and Apple. How much of a dent can a new contender possibly make, when long-going mobile phone manufacturers such as Nokia and RIM have already been edged out of the running by the current industry leads?
There's a more pressing problem, as well – patents. As anyone with a passion for Smartphones will be aware, litigation is rife amongst Smartphone manufacturers. Apple is leading the fray, with simultaneous lawsuits against companies as diverse as HTC, Samsung, Motorola and Google, courtesy of their enormous legal department and impressive cash reserves. But even Nokia have been getting in on the act recently, launching a patent suit against Google for allegedly infringing upon one of Nokia's Wi-Fi patents with their new Nexus 7 tablet. Most of these companies have spent years building up solid patent portfolios; Apple is well-known for registering enormous amounts, and Google has a reputation for buying out companies in order to acquire their patents: they recently bought out Motorola for $12.5 billion, obtaining more than 17,000 patents in the process. Amazon, by contrast, recent balked at the possibility of spending $400 million to outbid chipset manufacturer Intel on a number of Smartphone-related patents, despite the obvious impact this would have on their plans to diversify. So how committed are Amazon to their new Smartphone? And how do they expect to gain substantial profits in a market already saturated with Smartphones of every stripe? Only time will tell.
Comments (0)
View/Leave Comments