Countdown to the Mobile World Congress 2013!
- 22 February 2013
Many of the largest Smartphone manufacturers choose to unveil their flagship devices at gala events: following the example set by Apple, they opt to have complete autonomy over their release events. Just this past month, we've seen the release of the Blackberry Q10 and Z10 from Blackberry (as well as a name-change from Research In Motion), as well as the long-awaited unveiling of the HTC One, courtesy of simultaneous launch events in London and New York. But even so, there's one event that every mobile phone manufacturer has to keep a presence at, and that is the annual Mobile World Congress. Every year in February, the top people in the industry make their way to Barcelona for several days to unveil new devices and put on a real show for the public. And though you're unlikely to see any flagship devices released (the Xperia Z was unveiled at the earlier CES, the HTC One and Blackberry Z10 are already in the public eye, the Samsung Galaxy S4 is almost certain to break cover in March at a gala Samsung event and Apple – naturally – follow their own strict release schedule), you're still going to see a lot of excellent new devices make their international debut at this prestigious event. Today we're going to be looking at some of the most highly-anticipated and likeliest devices as we count down to February 25th and the illustrious Mobile World Congress!
First up is Samsung, the South Korean conglomerate that's gained international renown for their Galaxy series of Smartphones. It's very unlikely that the upcoming Galaxy S4 flagship will see its grand unveiling until March (though rumours are spreading that representatives from carrier companies will get a private chance to see the prototype S4 in action), but Samsung are still scheduled to reveal quite a few new devices. Not many of these relate directly to the mobile market: a range of Smart TVs and Samsung's own proprietary TV service (a rival for Apple TV) would be a fitting centrepiece for their presence at the MWC. But we still anticipate a number of mid and entry-level Smartphones on the way – the entry-level Galaxy Star is rumoured to arrive shortly. Far more exciting is the news that Samsung will be diversifying the software of its devices: disenfranchised by Google's acquisition of Motorola and the preferential treatment that Motorola may receive down the line as a result, Samsung is looking to focus less on Android this year and gradually shift the OS of its low and mid-range phones to the Tizen system, which was independently developed primarily by Intel and Samsung themselves. Additionally, Samsung would like to make a splash in the enterprise market with their B2B system, highly secure software that builds upon their previous SAFE (Samsung Approved For Enterprise) platform to make Android handsets more safe to use in enterprise environments. This would bring them into direct competition with both Blackberry and Windows Phone, who have a strong reputation for security and a robust presence in the business market. One thing's for sure – Samsung are patently unhappy with their reputation for knock-off devices, and are looking to innovate as much as possible to impress their consumer base!
Next up we're going to be looking at LG. Unlike Samsung, whose flagship phones are generally released at stand-alone events, LG are looking to unveil a huge range of devices at the MWC. They've been providing teasers for weeks now, with a subtle and pervasive advertising campaign that focuses on specific phrases: V for 'View' probably refers to the Optimus Vu series of series of handsets, while L for 'StyLe' (we thought it was a stretch too!) undoubtedly refers to the upcoming refreshed range of Optimus L phones, featuring imaginatively titled devices like the Optimus L3-2 and Optimus L7-2: hopefully, these are just developmental titles and will be changed on release. F for 'Freedom' corresponds to a new, upcoming range of Optimus F devices, while the G for 'Greatness' is an obvious reference to the flagship range of Optimus G devices – hopefully, we could be seeing a release of the rumoured LG Optimus G Pro, a refreshed and updated version of the original high-end, quad-core Optimus G! A rumoured range of Windows 8 devices is also on the horizon: while LG was an early adopter of the WP system, their comparative inexperience and some pitiful hardware meant that they abandoned the effort. But with the experience and hard work that long integration with the Android system has brought, LG is perfectly positioned to dip their toe back in the pool and attempt to break into the emerging WP8 marketplace! In particular, we're expecting some tablets running WP8: model numbers of Z160 and H160 have been leaked and LG are hinting that at least one of their tab books will break cover at the MWC on their official blog. We're certainly going to be keeping an eye on LG during the proceedings!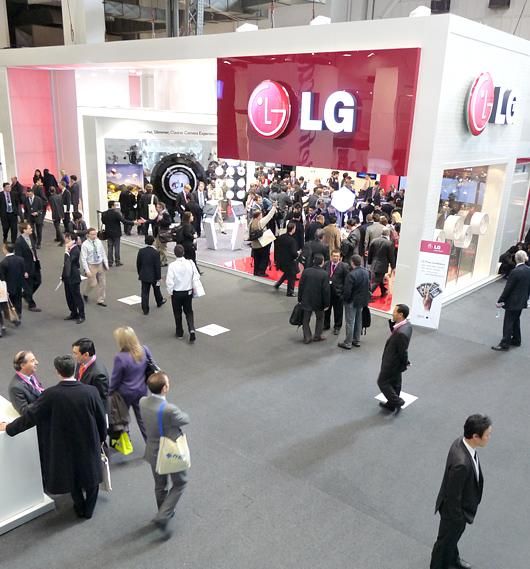 Sony are also going to be maintaining a healthy presence at the Mobile World Congress. Though they unveiled their new flagship Xperia Z Smartphone and some other high-end devices several weeks ago at the annual CES, they're aiming to round out their selection of phones with some more mid-range Smartphones: details are continuing to leak about a phone codenamed the Sony C680X, also known as the C6802. We don't have very much information about this phone yet – only the resolution (which is high, at 1080 x 1920) and operating system (Android 4.2). However, given that the Xperia Z is designated C660X, it's possible that that the 680 designation refers to an updated, higher-end version of the Xperia Z, though we consider this unlikely considering how recently that device was released. It's more likely that the C680X is the Sony Huashan, a rumoured Smartphone that we wrote about many months ago. Rumours are also circulating that Sony are planning on diversifying into the 'phablet' marketplace, with a 6.44 inch display and stylus pen suggested as likely additions to their upcoming device – if this is true, Sony are clearly attempting to launch a serious competitor to take the crown from Samsung's Galaxy Note 2. The specifications that have been 'leaked' for this phablet, codenamed "Togari", are very impressive: a quad-core 2.3 GHz processor, 3GB of RAM, 32GB of internal storage and a hefty 3500 mAh battery, as well as a 13 Megapixel camera and some interesting Bluetooth experimentation (including NFC and an 'IR blaster' functionality which will allow the phablet to be used as a remote when coupled with one of Sony's Bravia TVs). If this is true, we'd definitely say Sony are one to watch during the MWC, but it would be a strange move to release such a high-end device as this just a few weeks after their so-called flagship phone made its debut – either Sony are trying to dazzle the marketplace with as many top-end Smartphones as possible, or they're willing to cannibalize part of their own market, which could be a very big blunder in the long run. Only time will tell!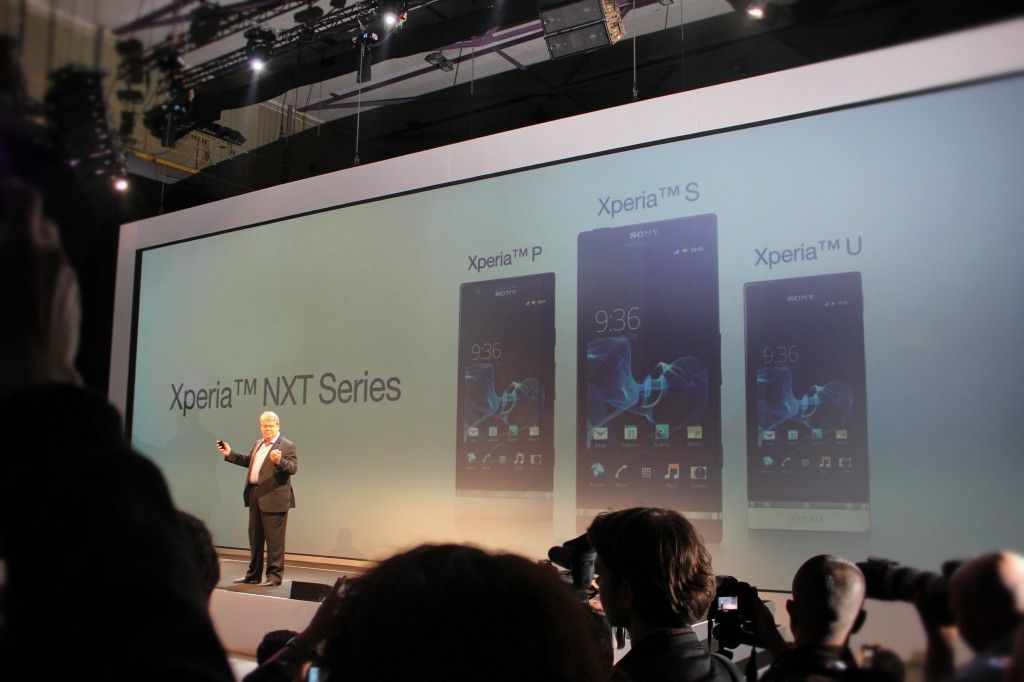 We haven't heard much else about the other big names in the Smartphone world: Apple are conspicuously silent, aside from a steady stream of rumours regarding their upcoming iWatch, which will undoubtedly be released at a stand-alone launch event sometime in the future. HTC have already released their flagship One phone and are attempting to consolidate their shaky position in the market, so we'd expect a modest presence from them, and while Nokia have released an exclusive app to help consumers navigate through the MWC (with features such as viewing venue maps without the need for an Internet connection, a live feed with upcoming events and their times noted down, and the ability to share your contact information via NFC, allowing insiders to network with people in the industry), we still haven't heard anything substantial about new Nokia phones or tablets. Google are reducing their presence at the MWC, with an official statement that they'll have staff on hand to aid their Android partners but only a modest, two-man booth: as usual, any significant Google announcements are scheduled for their yearly I/O fest in May. And Blackberry, of course, have already released their Z10 and Q10 flagships and are unlikely to make a splash this year. There are a number of smaller companies that are making ripples in the water this year, though – ST-Ericsson are scheduled to debut their new processor, a quad-core monster named the NovaThor L8580. Clocking in at a massive 3 GHz, the NovaThor is rumoured to be able to reach speeds normally reserved for the PC market, and ST-Ericsson have already made the bold claim that it's the most powerful Smartphone processor to date. Asus have also released a pretty impressive advertisement featuring a UFO landing on the famous Sagrada Familia church in Barcelona, teasing that a 'metallic miracle' is on the way. Reading between the lines on their official website, the phrase "when Pad and Phone come together" suggests a possible upgrade or refresh of the Padfone, or even a new phablet altogether.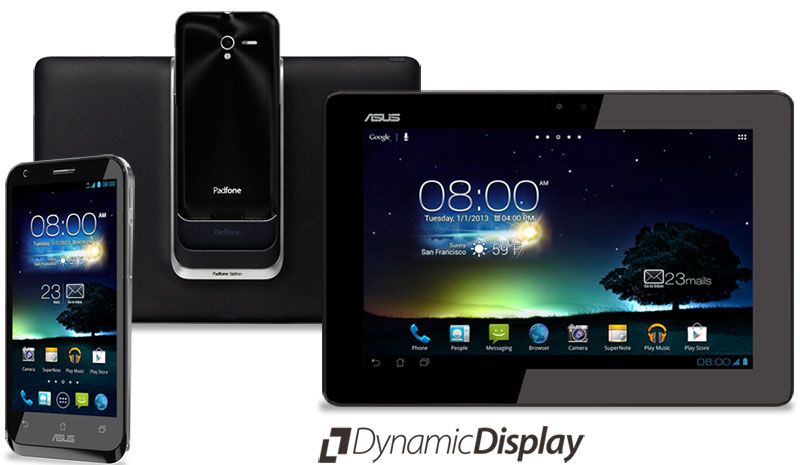 There are a huge number of impressive phones and tablets scheduled for release this year, but it looks like 2013 may be the year that the technology that underpins Smartphones and tablets comes to light. With Smartphone and tablet manufacturers opting for stand-alone events for their most impressive devices, the Mobile World Congress is now the primary domain of the telecommunications industry itself – and in our view, the most exciting things scheduled for this year are things such as the NovaThor processor and Samsung's upcoming enterprise platform. For the first time that we can remember, software is starting to overtake hardware as the most important consideration when purchasing a device, and we couldn't be more excited!
We're going to be travelling to Barcelona on Sunday to keep an eye on the event from within, so we'll keep you updated on how things get on. Don't forget to keep an eye on our blog - it's the best way of keeping up to date on this year's extravaganza!
Comments (0)
View/Leave Comments