Apple accuse the Android OS of being fragmented
- 13 June 2012
Though Android has become a powerful platform since its inception, it increasingly faces criticism that its open-source policy is leading to system fragmentation among its devices. We ourselves highlighted the problems in an
older blog post
, comparing the merits of an open-sourced, adaptable system like Android with a closed-source, proprietary system like Apple's iOS. But for the first time, Apple have made a public spectacle of Android's weakness, and attacked them directly for their so-called fragmentation, at this year's WWDC.
There are obvious merits to a system like Android; parent company Google's policy of allowing disparate companies to adapt the OS as they see fit means that massively more Android Smartphones are being activated every day – some estimates place it at over 900,000, or roughly 10 per second. But with so many Android handsets out there, it's a strain for developers to create applications that are capable of running on multiple devices. For example, when Instagram – a popular application that made its name on the iPhone – initially launched on Android systems, it lacked compatibility with HTC's flagship One X device; arguably the most powerful Android Smartphone on the market at that time. That would be equivalent to Instagram lacking compatibility with the iPhone 4S on release; it would curtail a massive amount of potential users. Apple, by contrast, utilizes their proprietary, homebrewed iOS on their Smartphones. The numbers speak for themselves: while only 7% of Android users are utilizing Android's most recent version, 5.0 (the Ice Cream Sandwich OS), more than 80% of Apple consumers use the iOS 5 (and are consequently poised to immediately upgrade to the iOS 6 upon release with no issue). For the majority of users, this isn't exactly a deal-breaker; only the hardcore fringe of customers cares about having the most up-to-date operating system sheerly for the sake of it. What
is
a deal-breaker, however, is being unable to use the most recent and popular applications because your phone was left out of some anonymous developer's calculations. And it's impossible to deny that the risk of that happening is far greater for an Android device than an Apple device.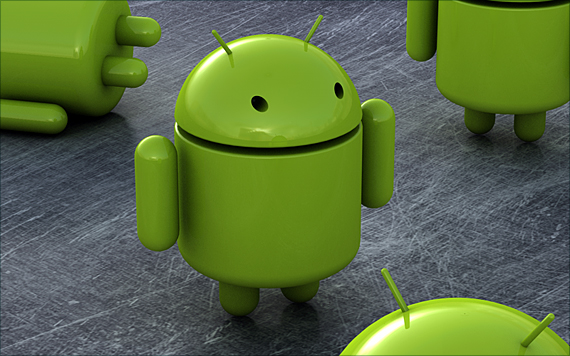 That's the biggest difference between the two opposing operating systems – unity. While Android may have a vibrant audience (and unquestionably broader, in terms of market appeal, than Apple's), their sturdy opponent has a much greater ability to shepherd their users towards the most recent versions of their device. But, as in all things, there is a trade off for this - at the top echelons of development, the iPhone becomes inferior to devices like the Samsung Galaxy S3 or HTC One X. While a much more consistent OS than Android, leaving the iOS in the hands of one company has made it less adapatable and spontaneous overall. So while Apple may snicker at the "nerds" who tinker with their devices to maximize performance, or the applications which make such software alterations possible, they're still able to milk much less out of their Smartphones than the dedicated Android user.
Comments (0)
View/Leave Comments