Motorola & Nokia launch events in September
- 05 September 2012
Though Samsung may still hold the crown of the world's largest manufacturer of mobile devices, the other major players in the Smartphone market don't intend to take the South Korean conglomerate's dominance lying down. You're probably aware of Apple's upcoming September 12th event, which is widely speculated to be the grand unveiling of the new iPhone 5 (a notion backed up by the press invites Apple has distributed, which consist of a number '12' casting the shadow of a number '5'), but you may not be aware of two lesser companies throwing their horses into the race – Motorola Mobility, which is owned by Google, and Nokia, which has a longstanding commitment to Microsoft's Windows Phone platform, are both slated to reveal several new devices over the coming weeks.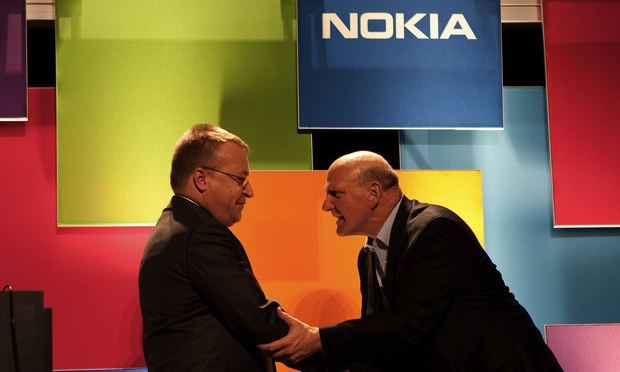 For Nokia, there's a special urgency to produce a quality Smartphone. They have undergone some tough times, recently – though their past successes lay in creating a comprehensive catalogue of devices of every stripe, from low-end feature phones to mid-range Smartphones, this traditional market has been completely usurped by Samsung, the South Korean chaebol which is well-known for producing a huge range of devices at breakneck speed. Similarly, Microsoft has a great impetus for Nokia to succeed; their Windows Phone platform has been overshadowed by Google's open-source Android OS, which is freely distributed to manufacturers and thus a far more attractive option for the burgeoning Asian marketplace. Nokia's event – kicking off at 3PM GMT today in New York - is consequently expected to mark the grand unveiling of a number of new high-end Smartphones running Windows 8. Rumours abound that Nokia intend to unveil two flagship devices, the Nokia Phi and the Nokia Arrow, intended to improve upon the disappointing sales of their earlier Lumia range by possessing larger battery life, superior screen size, higher Megapixel cameras, 4G compatibility and even capacitive stylus pen support (which will certainly be a selling point in the cold climes of Nokia's native Finland, where gloves are a necessity most of the year). It remains to be seen whether some good Smartphones can turn around the flagging fortunes of the Nokia/Microsoft partnership, however, given the current financial downswing of both companies.
The Motorola event is far more tantalizing, however. Though Motorola Mobility has been undergoing similar downsizing of staff and operating facilities to Nokia, it's been for a very different reason. The acquisition of Motorola by Google marked a significant shift in its approach to the Smartphone market; at Google's advice, they've jettisoned much of the chaff (bloated employee rosters and a surplus of lower-end devices with poorer sales) in favour of a focus on the high-end market, which will bring them into direct competition with other heavy-hitters such as Samsung and HTC, whose Galaxy S3 and One X are respectively two of the most powerful devices currently on the market.
The invite image for Motorola's September 18th event is simple and stylized, an invitation to "Let us take you to the Edge" which features the logos of both Motorola and Intel. The obvious conclusion to draw from this wordplay is a new Razr device (razor's edge, anyone?) with a chipset manufactured by Intel. Speculation abounds that the new device will be Motorola's much-touted Motorola Razr M, and that Intel's contribution will be the Medfield chip currently used in ZTE's Orange San Diego. The Razr M is rumoured to boast some impressive specifications, including a dual-core 1.5GHz processor, 1GB of RAM, 4G connectivity and Android 4.04 on launch. But here at Mobile Madhouse, we're more interested in the potential involvement of Google in proceedings – they've certainly offered some advice to Motorola in their latest ventures, but most pundits seem to agree that Google is letting their subsidiary act autonomously in all of the actual decision-making.
Nevertheless, they loom large over Motorola's current legacy, and it's entirely possible that the launch of the Razr M plays into Google's own plans to a greater degree than is yet realized. No matter how the upcoming launch events of both Nokia and Motorola play out, however, we're happy to see the two plucky companies continue to diversify and do their utmost to break open the two-horse race that the Smartphone market has become, courtesy of Samsung and Apple's constant head-butting. Even if the Nokia Phi/Arrow and Motorola Razr M fail to find significant mainstream success, the spirit that lies behind these devices is the spirit that could improve the market for the consumer – more choice is never a bad thing, after all!
Comments (0)
View/Leave Comments