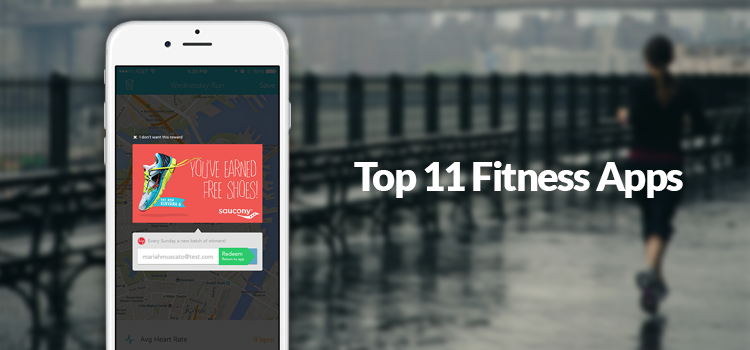 So you've decided to get in shape? Good choice. Of all the things you can do for your body, exercising and eating healthily are two of the best. If you're in shape, you don't need to worry as much about all of those bad things like high blood pressure and cholesterol and diabetes and can revel in the good things like having a better body, improved self-esteem, increased stamina, etc.
Owning a smartphone in your quest to get fit means you've got the ideal training partner with you at all times – one that can show you what you should be doing and motivate you on those down days. While your iPhone or Android can't physically lose weight for you, it can certainly help you achieve your goals. Here are 11 of the best health and fitness apps out there to help you get (and stay) in shape.  
1. C25K – 5K Running Trainer – Free with in app purchases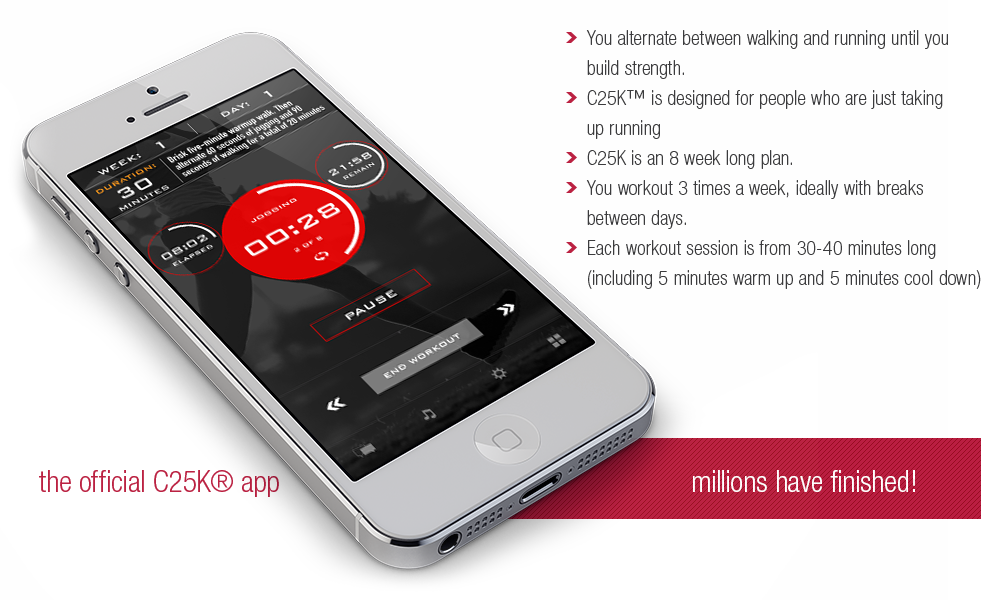 Everyone has to start somewhere. If you're new to all this fitness lark, C25K is the app for you. The premise is straightforward: go from couch potato to proficient runner. This is achieved by easing you in to a regular running routine, starting small and working gradually towards your goal. By following a nine-week plan and completing three runs a week, you'll be able to run a full 5K in under 30 minutes! From there, the world's your oyster – 10K's, half marathons, heck, even full marathons. Trust us, C25K will have you believing you can do it all.
2. Runkeeper – Free with in-app purchases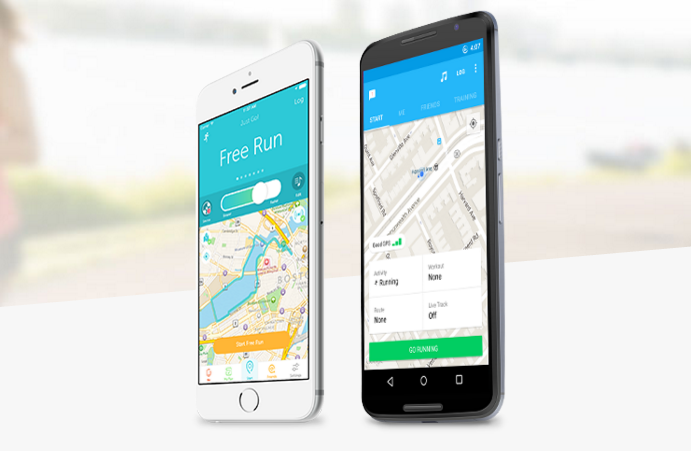 Runkeeper is the go-to fitness app for some 45 million runners of varying abilities. If you're ready to lace up your trainers and hit the tarmac, there are plenty of features to keep you occupied and motivated here. Along with the obligatory GPS tracking features, there are tailored running plans based on ability and a range of challenges to keep you coming back for more. Runkeeper is also heavily integrated with social media, so you can share your progress on Facebook and Twitter and show everyone how good you're doing. Also, despite the name, this app isn't purely about running – you can track walks and bike rides too.
3. Strava – Free with in-app purchases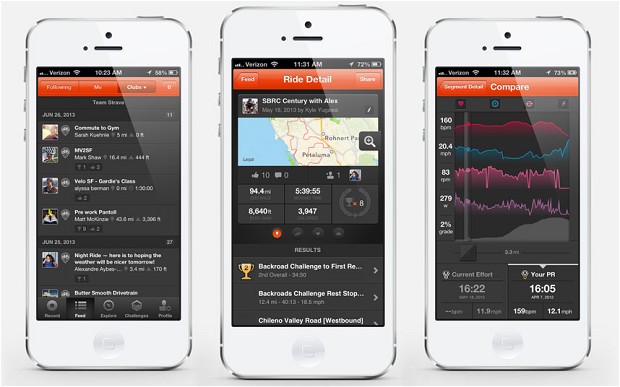 Whether you own a high-end road bike, a unicycle or plan on hopping on a Boris bike for your fitness kick, you shouldn't do it without Strava. The app of choice for cyclists, Strava tracks rides (and runs) with GPS, providing key stats like distance, pace, speed and calories burned. You can set personal records and see how you compare to the Strava community and take on various challenges of varying difficulty. There's a good social aspect too – allowing you to find and motivate friends and share activities on Facebook and Twitter. Go Premium and you'll unlock further features including age and weight filtered leaderboards, detailed heart rate analysis, access to training videos and instant performance results.
4. Charity Miles – Free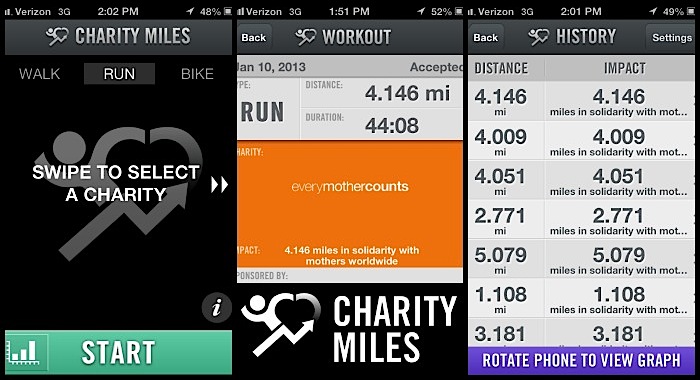 What better way to stick to your goal of getting fit than by doing it for charity? Using the app couldn't be easier, simply chose a charity and hit the streets. The app will track your distance and you'll earn money for your charity with every mile you complete. How much is given to charity by corporate sponsors depends on your activity: cyclists earn $0.10 per mile and runners and walkers earn $0.25 per mile up to a total of $1,000,000. The more active you are in keeping fit and sharing your status as a sponsored athlete across social media, the more you help Charity Miles attract sponsors and increase the sponsorship pool. Everyone's a winner!
5. Calorie Counter: MyFitnessPal – Free
iOS / Android / Windows Phone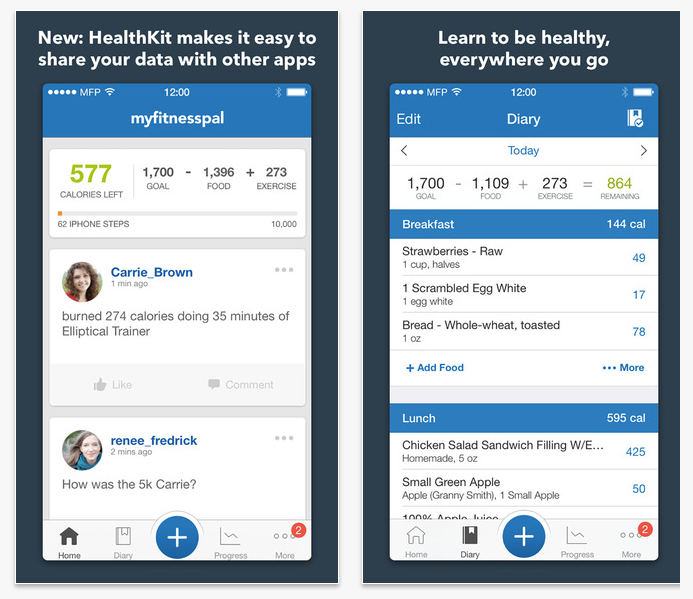 Keeping fit is all good, but if your routine involves jogging around McDonalds drive-thru for a double cheeseburger on your way home, you're undoing all of your good work. Nutrition is as important as exercise and MyFitnessPal is going to help you keep track of what you eat so that you can take/keep those extra pounds off. And how about these stats to back up the effectiveness of an app:
88% of users who track for seven days or more lose weight
MyFitnessPal members have lost almost 200 million pounds combined
The app is brilliantly simple to use too: provide MyFitnessPal with some information about yourself and they'll create a tailored diet and exercise program to suit. MyFitnessPal includes a barcode scanner and a database of over 4 million different foods and related nutritional information. It integrates with major fitness apps and devices including Runkeeper, Strava, Fitbit, Runtastic, Garmin, Jawbone UP, MapMyFitness and Misfit for easy tracking of diet and exercise. There's also the ability to connect with, and motivate, fellow MyFitnessPal community members. And guess what? It's all free!
6. The 7 Minute Workout – Free with in-app purchases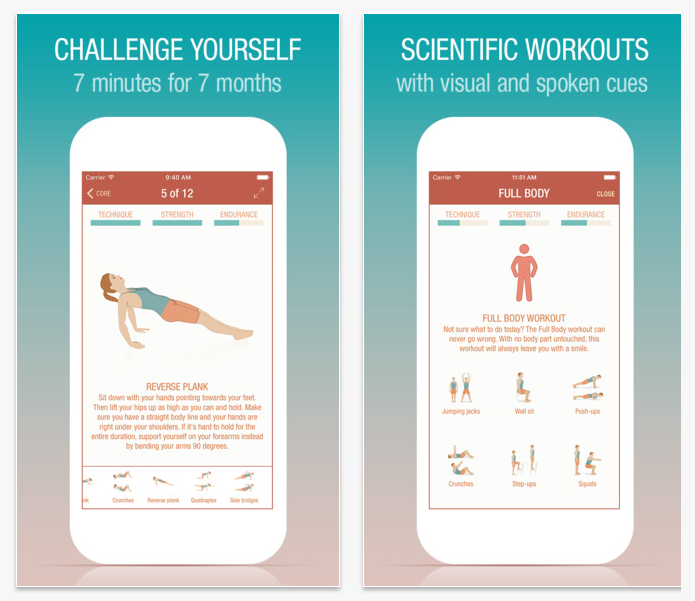 A good work out doesn't require an expensive gym membership or equipment. It doesn't even demand too much time out of your day. The 7 Minute Workout has a tangible challenge: 7 minutes for 7 months. Every day for seven months, you're tasked with carrying out a range of exercises using nothing more than a chair, a wall and your own body weight for seven minutes. It's not going to be an easy seven minutes, but it's seven minutes! You can manage that, right? The workout is based around a range of high-intensity exercises that are designed to give maximum benefits in the shortest time possible, with various rewards and progress tracking features to keep you motivated. But don't even think about slacking – you only get three lives. Miss a day and lose a life. Miss three days in month and its game over.
7. Google Fit – Free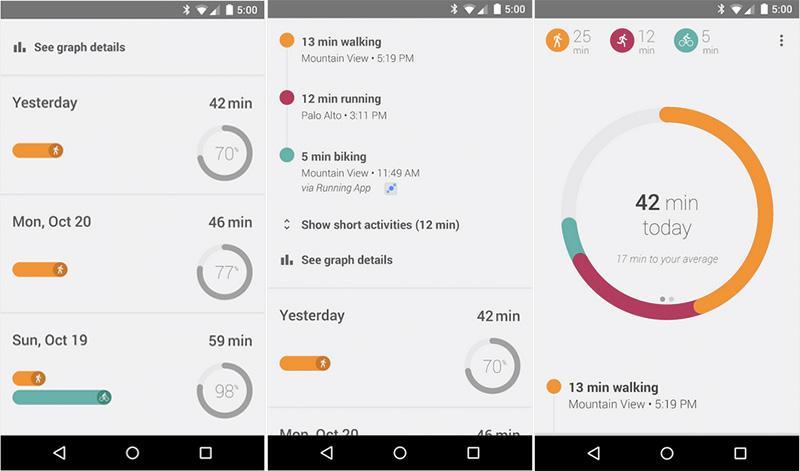 Fitness apps are hugely popular. It's only natural then that Google would want to get a piece of the pie. There's nothing game-changing about Google Fit, but it is a Google app which means two things: it's totally free with no in-app purchases and it has the best Android Wear support around. The app effortlessly tracks your walks, runs or bike rides, recording varies metrics including route, speed, pace and elevation. It also allows you to set personal goals and offers tailored recommendations. Info can be aggregated from other apps such as Nike+, Runkeeper, Strava and MyFitnessPal and progress can be synced across numerous devices.
8. Nike+ Training Club – Free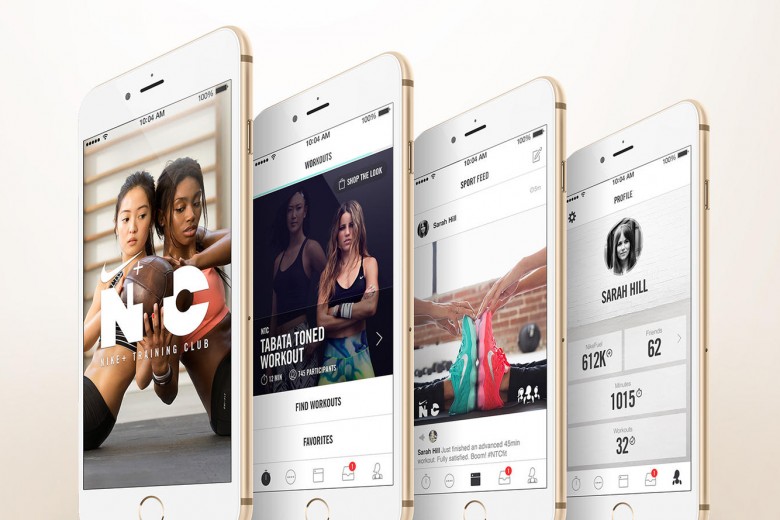 Nike+ Training Club is not the most in-depth app on the list, but has over 100 workouts to keep you busy. Video workouts are created by Nike's 'Training Masters' and cover a range of training goals to help you get lean, toned and strong. There's also a four-week training program that integrates with the Nike+ Running app to help you achieve your aims faster and personalised exercises based on fitness tracking features. Besides the simplicity of the app and the quality of the videos, what we like most about Nike+ Training Club is the Chromecast support, meaning you can stream workouts to your TV.
9. Pocket Yoga – £2.29 (£1.89 Google Play)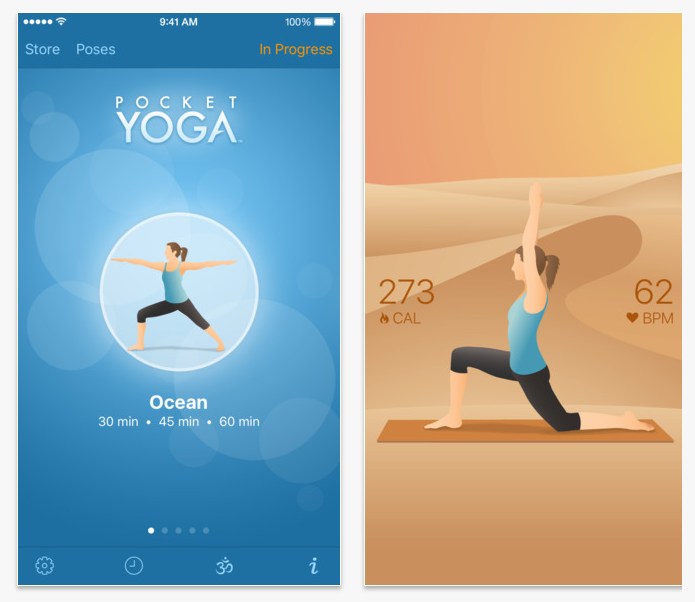 Yes, yoga is a great way to exercise. And no, you don't need to be able to put your legs behind your head to practise it. You'll have to pay for this app, but it will be money well spent. There are 27 different sessions and 200 different poses to get stuck into ranging from newbie to accomplished, all of which are beautifully illustrated to ensure you nail the correct posture and alignment. Detailed instructions are provided throughout, with the option for playing music from your own library as you strike a pose. You should probably refrain from anything too up-tempo, though; David Guetta doesn't quite fit these Zen-like exercises. 
10. Zombies, Run! – Free in app purchases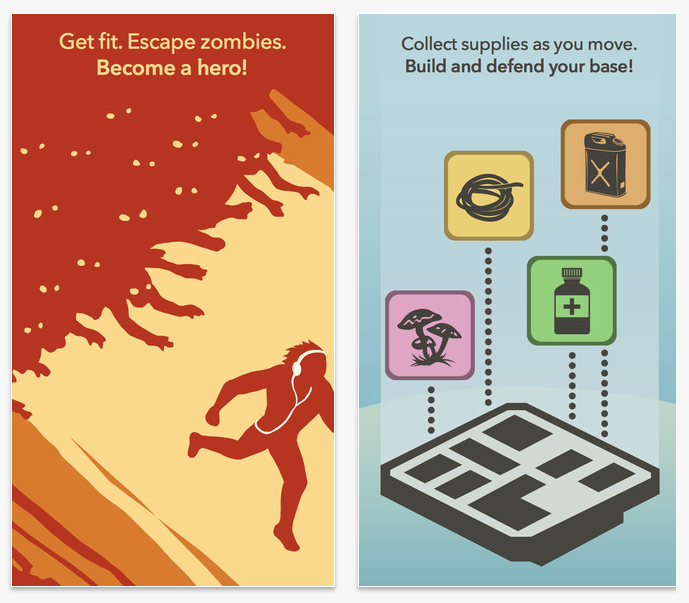 There's nothing quite like being chased to keep you motivated to run, especially if the thing trying to catch you is a zombie. Now, while zombies aren't the briskest of movers, they're known for being persistent. If you stay still, they will catch you, eventually. Zombies, Run! is the most unique running app out there and uses our collective fear of zombies to help get you fit. Backed by a soundtrack of your own music, you must run for your life around a post-apocalyptic route, collecting virtual supplies like medicine, batteries and food and putting them to use to rebuild your base. The more you keep moving forward, the more resources you can collect. There are various different missions to keep the app interesting, with over 200 more available via upgrades.
11. SleepBot – Free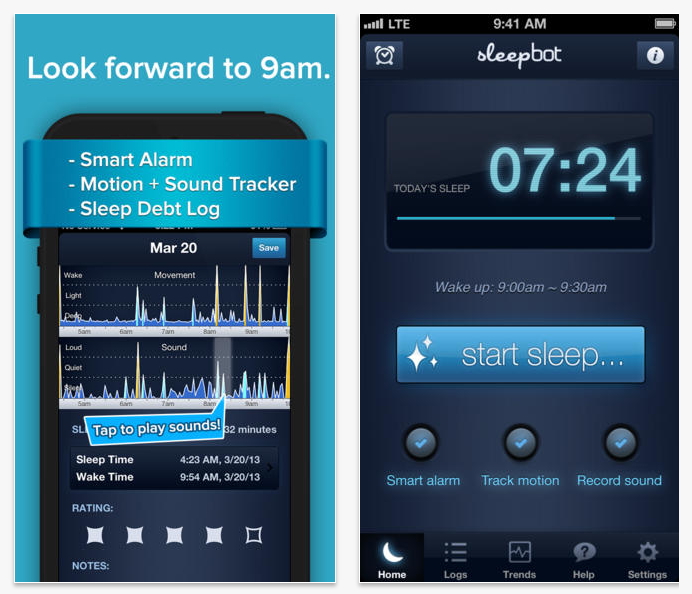 Any fitness guru will tell you that sleep is essential for weight loss and fitness. Sleep better, live better. SleepBot uses your device's accelerometer to track your sleep and tailor a routine that ensures you sleep well and wake up not wanting to put on a gruffly voice and phone your boss with a fake illness so you can go back to bed. A range of metrics including movement and sound recordings are used to optimise your sleep and there's also an in-depth knowledge base with info on how to improve your night's rest.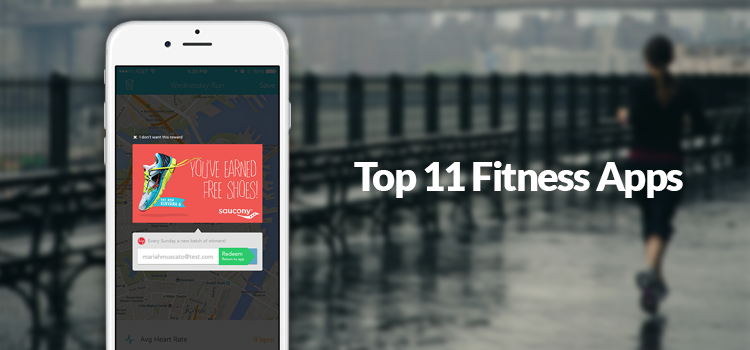 So you've decided to get in shape? Good choice. Of all the things you can do for your body, exercising and eating healthily are two of the best. If you're in shape, you don't need to worry as much about all of those bad things like high blood pressure and cholesterol and diabetes and can revel in the good things like having a better body,