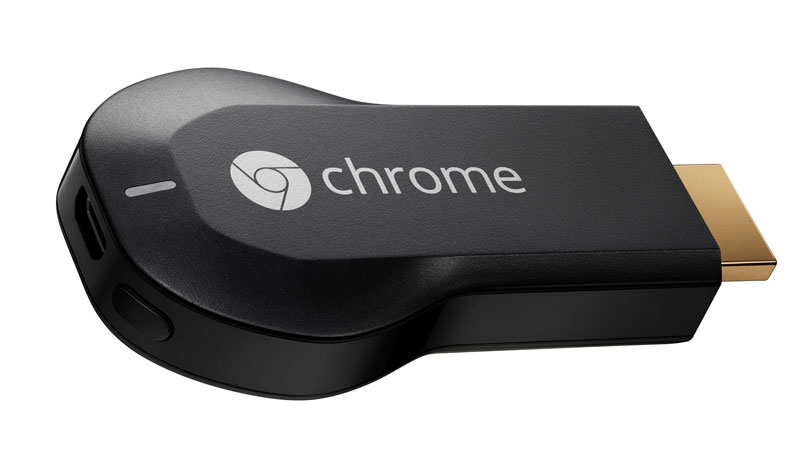 After a crazy Black Friday weekend, it seems every man, woman, kid and dog in the UK picked up a Chromecast for less than the £30 RRP. For many, however, Google's Chromecast is still a bit of an enigma and they're not fully aware of its surprising capabilities. So if you've had one for ages, just snapped one up recently or are thinking about asking Santa for one, we've decided to help you out and take a look at some Chromecast apps that'll make you glad you didn't spend a small country's economy on a smart TV.
If you're not aware, Big G's Chromecast is a diminutive media streaming dongle that plugs into your TV's HDMI port. Compatible with Android phones, tablets, iPhones, iPads and even Windows or Mac laptops, the device is used to 'cast' your favourite shows, films and apps to the big screen. Think Apple TV but cheaper. Much cheaper.
For complete beginners, download the free Chromecast app on Google Play or Apple's App Store, set up the Chromecast and prepare to have your mind blown. OK, maybe I'm exaggerating a tad, but here are some of our favourites anyway. 
Cast Store (free)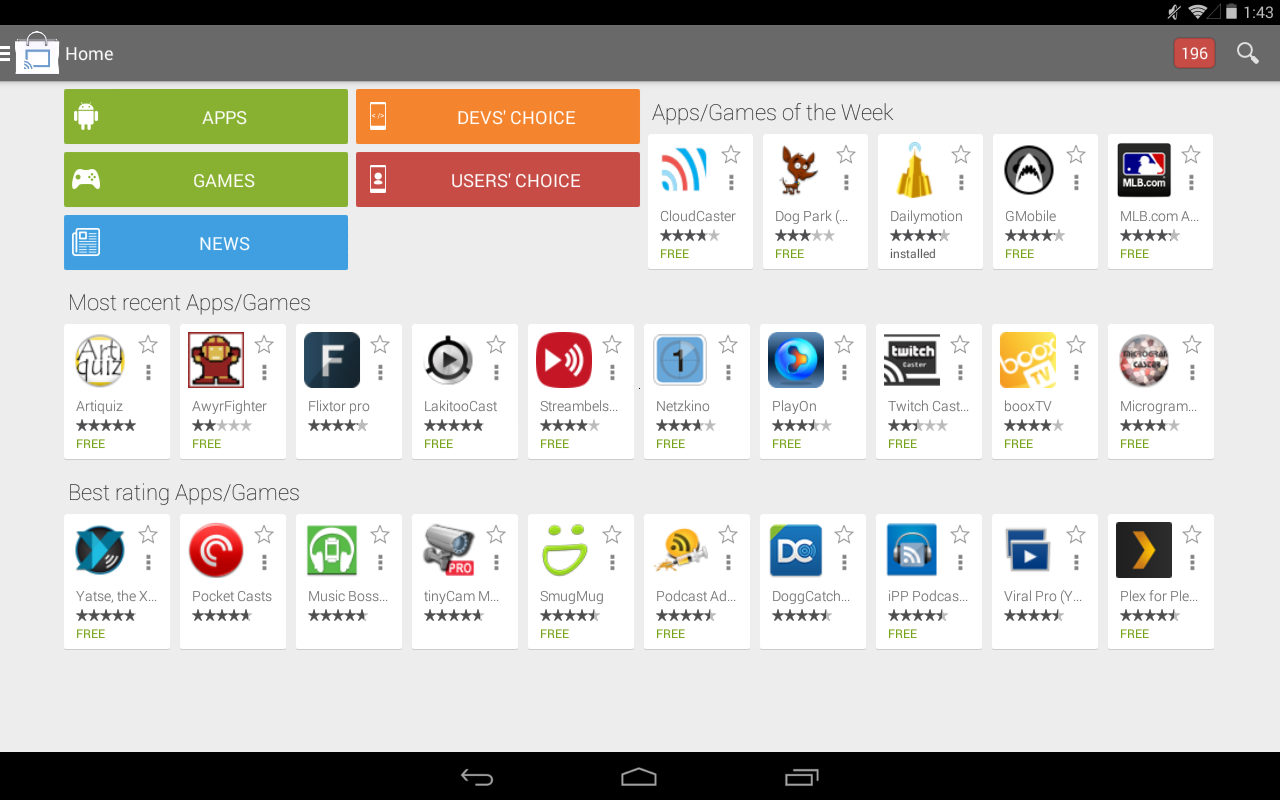 The Cast Store app is probably a good place to start if you're a newcomer to Google's latest attempt to take over the world. This free app keeps you up-to-date on all the latest Chromecast-supported apps, something that Google aren't very good at. It allows you to filter by genre – news, apps and games – and, just like Google play, incorporates user reviews so you can see if it's worth downloading or not. Just click to install an app and you'll be taken directly to the Google Play Store, so there's no need to worry about downloading from any dodgy third party sources. 
Netflix (free app, paid subscription required)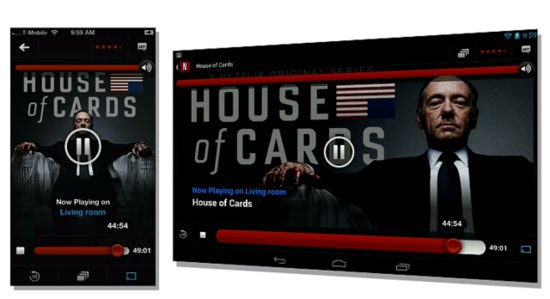 Netflix - a service that allows you to stream as many films and TV shows as you want - was one of the first big names to support the Chromecast revolution and remains one of the device's main draws. The Chromecast allows you to select what you want to watch on Netflix and cast it to your TV. Here's the clever bit: your mobile or tablet doesn't actually stream the Netflix video, it simply acts as a remote to let the Chromecast know what to pull from the internet, meaning your device is not losing battery and is free to use as normal.
AllCast (free or £3 for ad-free)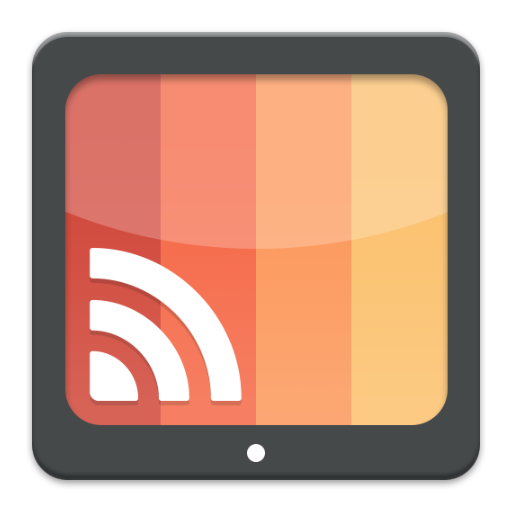 Free if you don't mind annoying ads or a one-off payment of £3 for the premium version without, AllCast is arguably the most versatile app you can buy to accompany your Chromecast. Perfect for streaming all kinds of videos, music and photos from your local Android device to your TV, the app also allows you cast media on other devices such as a Roku, Apple TV, Xbox, PS4 and even other Android phones and tablets. Simple, yet exceptionally effective.
BT Sport (free app, paid subscription to BT Sport required)

Perfect for footy lovers, the BT Sport app allows you to stream live sport from your mobile device to your telly via the Chromecast. You'll need a paid subscription to a Virgin Media TV package with BT Sport which, much like SkyGo, allows you to watch live programmes from a phone, tablet or laptop via Virgin TV Anywhere. The app also provides the latest sporting news, fixtures, tables and even offers exclusive streaming of selected events that will not be televised on their channels. Don't forget, from next year BT Sport have won exclusive rights to broadcast the Champions and Europa League matches for 3 years. So with an extra 350 matches a season, the app certainly won't be going to waste!
YouTube (free)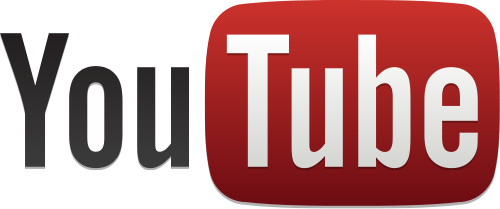 As the very first Chromecast-supported app and a pretty obvious choice for our list, YouTube still remains one of the best. 100 hours of video are uploaded to YouTube every single minute, meaning you can fire up the app on your mobile or tablet, cast it to your TV and you should never complain of bordem ever again. Whether you're in the mood for music, news, reviews, documentaries, podcasts, funny videos or anything else you can think of, YouTube should always be your go-to app whenever you're short of ideas.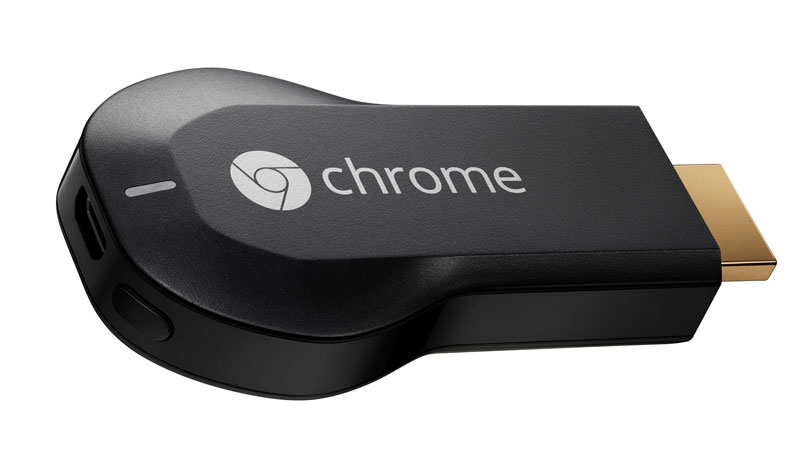 After a crazy Black Friday weekend, it seems every man, woman, kid and dog in the UK picked up a Chromecast for less than the £30 RRP. For many, however, Google's Chromecast is still a bit of an enigma and they're not fully aware