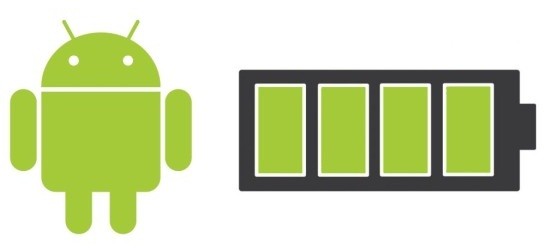 As smartphones get, erm, smarter, the battery life on the latest Android devices are suffering and heated discussions amongst tech geeks, reviewers and battery enhancement obsessives have become commonplace.  It seems we've resigned ourselves to the fact that flagships won't last longer than a full day on one charge. So instead of dwelling on this fact, Android users have turned their focus to maximising the battery life of their beloved phone without comprising on the functionality too much.
To quell the battery hogging smartphone infamy, we let you know – in no particular order - all the tips, tricks and secrets to make your un-rooted Android mobile phone last just that little bit longer. Which, let's face it, could be the difference between life and death.
Turn off Bluetooth, GPS, NFC, Wif-Fi/Data
This is pretty self-explanatory. If you're not using these battery sucking functions, turn them off! If your phone's connected via Wi-Fi, turn off your data and vice versa. There's no need to have both on at the same time.
When you're not using Bluetooth, GPS or NFC, just keep the darn things off. Having everything switched on is sure-fire way of draining your battery in record-breaking time.

Uninstall apps you no longer use
Whether it's the fitness app you downloaded in January to aid your New Year resolutions but never used, or that daft game you've never played, just get rid!
Yes, I know, it's like throwing out all your old primary school work or Valentine's cards from a long-gone ex, but it's time to (wo)man-up and chuck the lot.
Hibernate apps
Greenify is a useful tool that'll stop certain apps from 'waking up' for no particular reason and draining your precious battery life. Be careful, though, as if you Greenify instant messaging apps like Whatsapp or Facebook you may not receive notifications until you actual launch the app.

Optimise your home screen
Keep your wallpaper simple and preferably dark. Those colourful dynamic wallpapers will drain your battery like nobody's business and are, let's be honest, pretty gimmicky anyway.
You may also consider a bit of a spring clean by removing the app shortcuts you don't really use and keeping internet-connected apps - like weather and news - to a minimum.
Adjust screen brightness manually
Android has a handy feature that'll automatically amend the screen brightness to coincide with the current light ambiance – brighter for a sunny day outdoors, dimmer for a dark day indoors. However, this option means your phone is always surveying its surroundings to ensure your screen is at an optimum brightness level, and that does no favours for your battery life.
Moreover, the tool isn't actually that accurate and you can manually reduce the brightness even further without compromising on the visual quality too much.
Turn off vibrations
"Good, good, good, good vibrations…" – clearly smartphones weren't around when the Beach Boys penned this tune, otherwise we might be singing something a little different. The speaker on your smartphone uses less power than the vibration function, so turn this off if you don't rely on it.
Haptic feedback – vibration on touch to you and I – is pretty cool, but unnecessary.  Disable this option via settings > sound & notification > other sounds > vibrate on touch. Easy.
Turn off notifications
Do you really need to instantly know when someone has 'liked' or replied to a comment you made on Facebook? I didn't think so. Turn off these notifications in your social media apps - you can check how many likes that picture of your dinner received later.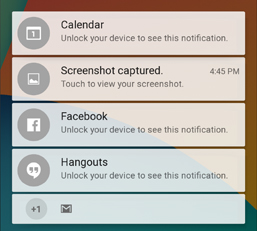 Stop or reduce automatic syncing
Unless you're expecting a really important email or your device is integral to your job role, there's no real reason to have automatic syncing on.
If you still want immediate email alerts, you can turn off auto-sync for the Google apps you don't need constantly updated; such as contacts, Docs, Drive and G+. To do this, go to settings > accounts, then choose which accounts that don't need automatic synchronisation.
Reduce screen timeout
Just like an overly rambunctious child, a bit of timeout for your smartphone is always good thing. Lower the timeout time – the time it takes to shut off your screen after you've stop using it – to keep your battery running longer.   Go to settings > display > sleep and reduce it to 15 seconds, it'll use four time less screen power than if it's set to 60 seconds.
Keep your apps updated
Developers are constantly improving their beloved apps to help with memory and battery optimisation, so make sure you've got the latest version. With the risk of sounding like a broken record, delete all apps you no longer use as these will clog up your device's RAM and chomp into your valuable battery life.   
Disable or reduce location service
Unless you're using your phone as a sat nav there's no need to have this function turned on constantly. If you want some location services you can use Lollipop's battery saving mode, which only uses Wi-Fi and mobile networks, instead of GPS, to determine your whereabouts.
Invest in an external power bank
This may be cheating but, with today's technology, you can get more than a full charge from a battery pack that'll easily fit in your pocket. With prices starting from just over a tenner, a power bank is certainly a shrewd investment.  You can order a Caseflex Ultra Compact 3000mAh Portable Power Bank Charger from Mobile Madhouse Today for only £11.98 - See more product details here.
This battery saving device is compatible with all smartphones, tablets, MP3 players & cameras including: Apple iPhone, iPad, iPod, Samsung, HTC, Sony, Nexus, LG, Microsoft / Nokia, GoPro, Bluetooth Speakers & many more. - See more at: http://www.mobilemadhouse.co.uk/caseflex-ultra-compact-3000mah-portable-power-bank-charger#sthash.iKv6MbfC.dpuf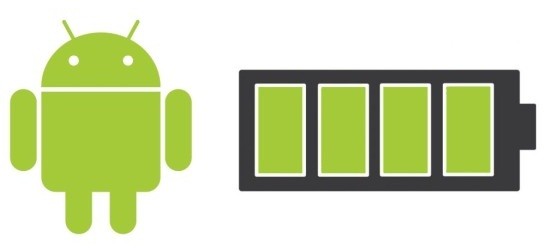 As smartphones get, erm, smarter, the battery life on the latest Android devices are suffering and heated discussions amongst tech geeks, reviewers and battery enhancement obsessives have become commonplace. It seems we've resigned ourselves to the fact that flagships won't last longer than a full day