When it comes to Android updates, from 4.1 Jelly Bean onwards most people are content with whatever version of the operating system they're using. The majority of Android users are still on version 4.4 KitKat and only 7.5% of devices are on the Marshmallow OS (6.0). People don't typically clamber over each other to demand new versions of Android. If they become available, great. If not, well there's nothing massively significant that they're missing out on.
So what of Android N – the next version of Android set for full release in October? Is there going to be anything rolled out by Google to have flagship Android users excited for the update, and non high-end Android users willing to invest in a top device?
Well, if you value productivity, Android N should be right up your street. While tweaks and changes will occur right up until launch, here are are some of the key things you can expect.
True multitasking
The best feature of Android N is one that's long overdue: multi-window support. Samsung Galaxy and LG flagship handset owners will already be accustomed to using their phones with two apps open at once, but there is a lot people out there that don't own a Samsung or LG – making this feature one to really get excited about.
Multi-window support works seamlessly on Android N, even in the developer preview, allowing you to work with two resizable windows for working and playing at the same time. Because mundane tasks like replying to emails are much more enjoyable when you can watch YouTube while you're doing it!
The feature is really easy to use too: simply hold the overview button with an app open to activate the multi-window; or tap the overview button to bring up the carousel of recently used apps and drag the app you need to the edge of the screen. Its simplicity makes it a feature you'll find yourself using often.
Improved quick settings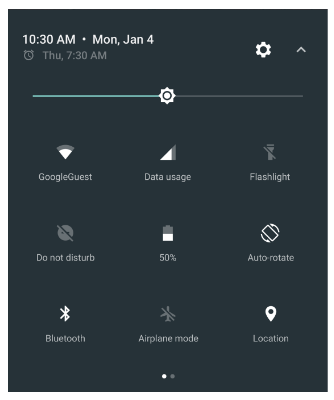 The quick settings menu has consistently been one of the standout features of the Android OS and with every new release Google continues  to improve its user-friendliness. Again taking inspiration from Samsung's TouchWiz, stock Android N will put the quick settings – WiFi, Bluetooth, Airplane Mode, Do Not Disturb, etc. – right at the top of the notification bar, eliminating the need to swipe down for a second time. Icons have also been improved and are now smaller and unobtrusive.
Also added to the notification drag down is the ability to customise which quick settings you want in there. Use Chromecast more than Airplane Mode? Make the Cast icon one of your top five with a simple drag and drop.
Quick Reply – Android Style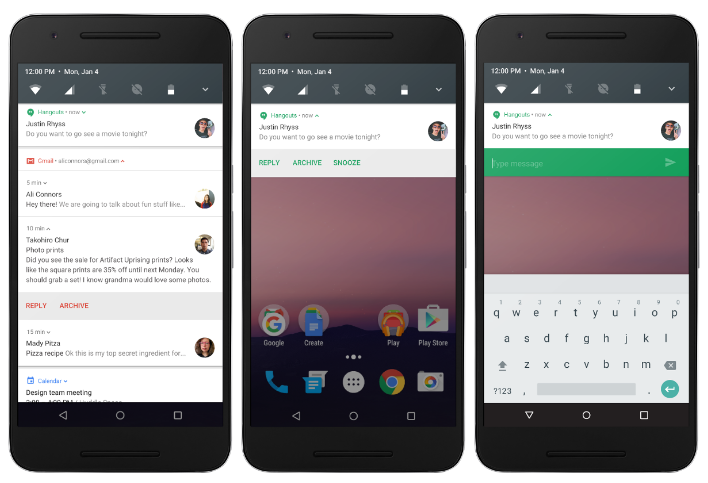 iOS has a feature for its iMessage app called Quick Reply. Google has a similar feature that it uses with Hangouts; however, most people don't use Hangouts so probably won't even know it exists. With Android N, Google phones will gain the ability to directly reply to notifications without having to open an app or navigate away from the window they're currently using. Notifications appear at the top of the screen as standard, but a click of the reply button will open up the keyboard, allowing you to respond immediately. WhatsApp has already tailored their app to take advantage of this feature. Expect Facebook Messenger and others to follow.
It's all about productivity with Android.
Half related to the direct reply feature is the fact that notifications from specific apps are now bundled together, taking away the endless list of notifications on the screen when you pull down the top menu.
Better folders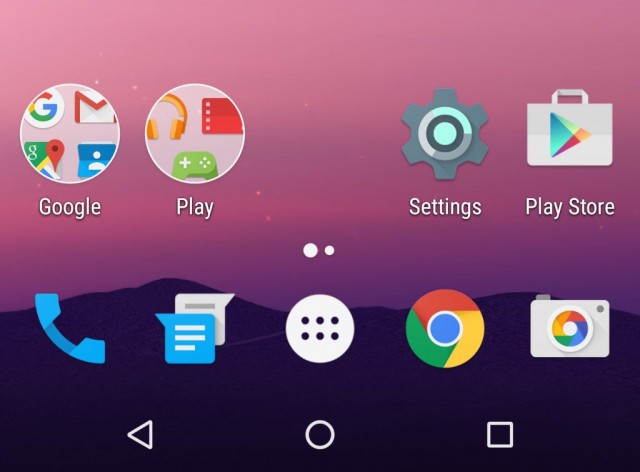 Image:Phandroid
Folders containing Google apps have been redesigned in Android N. As you can see from the image above from Phandroid, new folders look slicker and provide a better idea of which apps are contained within them. It's not a feature to get particularly excited about, but one you'll appreciate on the homescreen.
VR support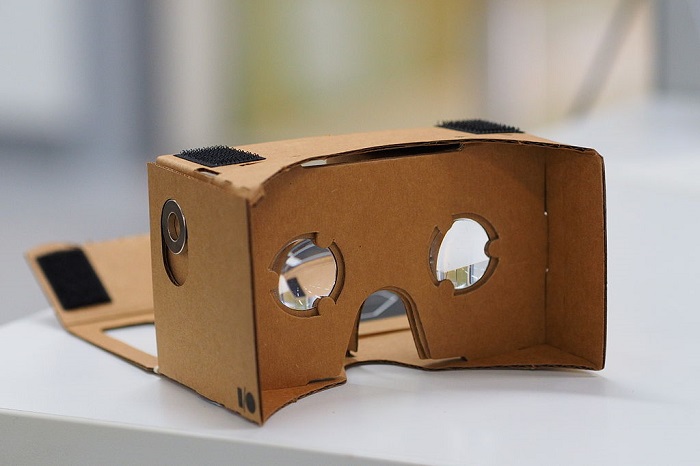 The guys over at Ars Technica spotted that Android N includes a setting for 'VR helper services', with apps able to register themselves as 'VR Listener' or 'VR Helper'. It's not clear just yet what sort of role virtual reality will play in the new OS, but expect devices to have better integration with Google Cardboard and any forthcoming smartphone-compatible headsets.
Enhanced Doze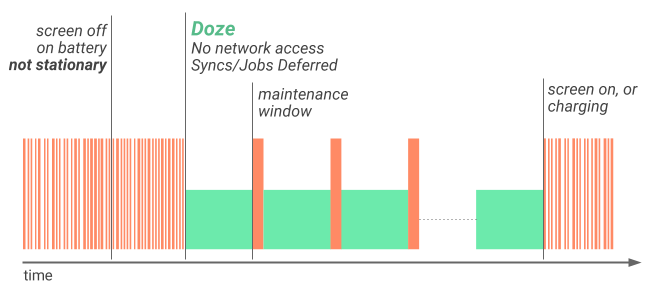 Doze – Android's energy saving feature – has been improved to help prolong precious battery life. Currently the feature only kicks into action when a device has been left stationary for a significant period of time. In Android N, Google says devices will be put into a low power state any time the screen is turned off. This could be overkill, but it could also be a god-send to juice-sucking devices. Time and rigorous testing will tell.
Launcher shortcuts
Android N will see Google launch its oven version of 3D Touch (it'll be called something different we presume), which can be used to create useful shortcuts whereby quick-action sub-menus can be accessed by hard pressing on an app. The guys over at Phandroid have been playing around with it:
Launcher shortcuts, according to Google, will help you in the following ways:
Navigating users to a particular location in a mapping app
Sending messages to a friend in a communication app
Playing the next episode of a TV show in a media app
Loading the last save point in a gaming app
The potential of the feature can go way beyond these scenarios. It'll be exciting to see how it progresses.
Android N is thought to be a full blown version 7.0 release, rather than a tweaked iteration like a 6.1. The OS is due for release in October on Nexus devices. Full roll out will depend on your carrier. 
When it comes to Android updates, from 4.1 Jelly Bean onwards most people are content with whatever version of the operating system they're using. The majority of Android users are still on version 4.4 KitKat and only 7.5% of devices are on the Marshmallow OS (6.0). People don't typically clamber over each other to demand new versions of Android. If they become available, great. If not, well there's nothing