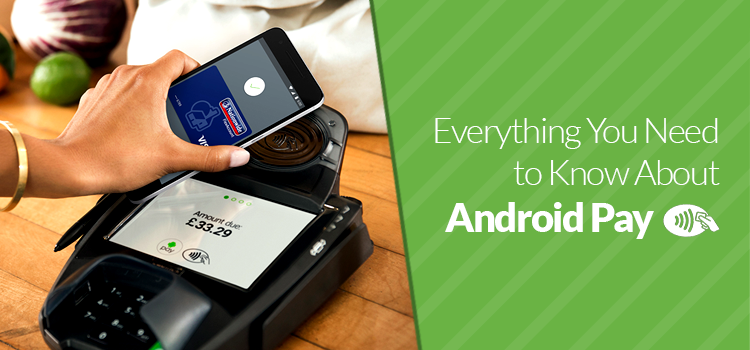 'Anything you can do, I can do better…or equally as well, just a little bit later,' so says Google to Apple. 10 months after Apple Pay launched in the UK and eight months after Google's own contactless payment system was rolled out in the US, Android Pay has hit the UK.
If you're an Android user and your bank and chosen retailer support Android Pay, you can now use your smartphone to make purchases. Exciting times!
Here's everything you need to know about the system.
What is Android Pay?
Android Pay is Google's version of Apple Pay, a contactless payment system that allows you to pay for things using your Android smartphone. Android Pay replaced Google's previous system, Google Wallet, improving security and convenience. With Android Pay set up on your phone, you'll no longer have to fumble around in your purse or wallet for your bank, credit or store card when buying something in a shop.
How does Android Pay work?
'Tap. Pay. Done.' Android explains it as simply as that. And it really is simple.
Before using Android Pay, you'll need to set it up. If you don't already have the app on your device, download it (for free) from Google Play.
Next, add your debit or credit card. Any cards already paired with your Google account can be added by confirming a few details. New cards can be added by using the app to take a picture.
That's really all there is to it. Just unlock your phone and tap it on the contactless payment terminal when you're ready to pay for something. You don't even have to open the app.
The system uses NFC (Near Field Communication) technology to complete transactions and stores receipts within the app.
Will Android Pay work on my device?
Android Pay works on all devices running 4.4 KitKat and above that feature NFC compatibility. If your device is running an older operating system, go to 'About Phone' in your Settings and click 'Software Update' to see if there is an update available.
You'll also need to check that your card is eligible and your bank participates. Visa and MasterCard cards work with Android Pay and most major bank and credit providers participate including: Bank of Scotland, First Direct, Halifax, HSBC, Lloyds Bank, M&S Bank, MBNA and Nationwide.
Barclays, Natwest, Santander, TSB, Tesco Bank and RBS are notable absentees at launch; however, Google says that it is working to confirm new partners and will announce additional supporting banks in due course.
Where can I use Android Pay?
You can use Android Pay anywhere you see either of these symbols: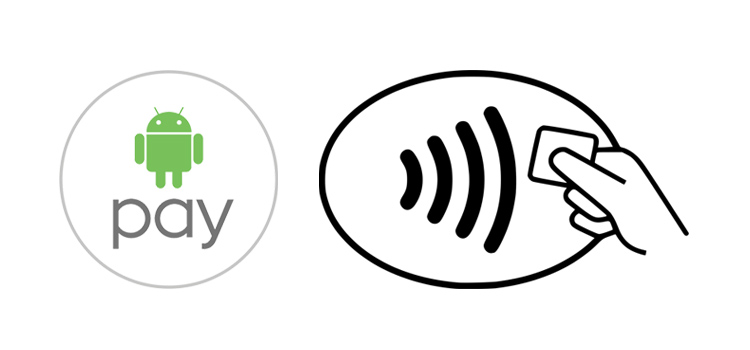 Android Pay is currently supported in over half a million stores and on the London transport network. Expect the number of participating stores to grow rapidly as contactless payments become more widely adopted.
You can use Android Pay in any of these popular outlets:

And within these apps:

Is Android Pay secure?
Yes.
Android Pay uses tokenisation to send the retailer a virtual account number. This means the retailer never receives your actual credit or debit card number. Should there be any kind of data breach at a store that you've recently shopped at, you can take peace of mind from the fact your card information sits securely on your phone.
Android Pay also allows you to easily keep track of your purchases. As soon you buy something, a payment confirmation page is displayed with info of the transaction – how much it cost and where it took place, along with the merchant's name and number – so any suspicious activity can be immediately identified.
Lost devices are covered too. If ever your phone is misplaced or stolen, Android Device Manager can be used to instantly lock the device, secure it with a new password or completely wipe it clean of any personal information.
Learn more about Android Pay on the official website.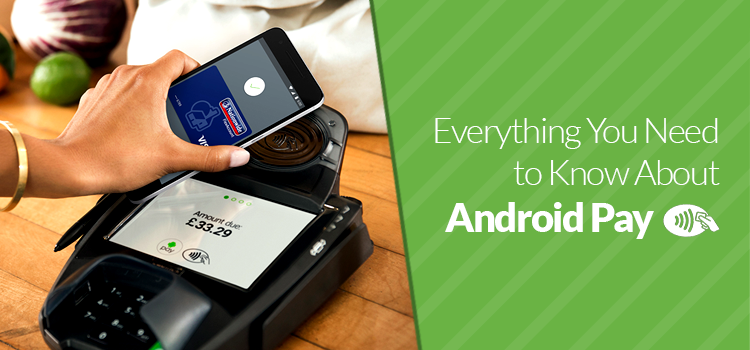 'Anything you can do, I can do better…or equally as well, just a little bit later,' so says Google to Apple. 10 months after Apple Pay launched in the UK and eight month