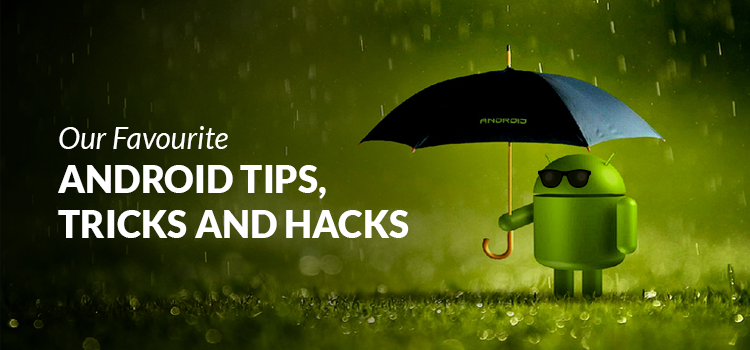 Believe it or not, Android currently boasts a whopping 82.8% smartphone operating system market share, dwarfing its nearest rival – iOS – which is cowering in the corner with a measly 13.9% slice of this lucrative pie.  
So what's causing this mammoth gulf? The obvious answer is that Android sits under the bonnet of a plethora of smartphones, whereas iOS is exclusive to Apple devices. Tech giants such as Samsung, HTC and LG all use Android, as do a myriad of smaller, lesser-known Chinese firms such as Honor, Xiaomi and Meizi. However, another reason for this borderline monopoly is down to Android's flexibility, which encourages users to personalise the heck out of their phones – a magnificent trait that Apple does not afford its fans.
"But this means rooting my device!" Whilst this is partly true, there are still loads of neat little tricks, hacks and apps that can improve your Android experience without having to go through the rooting rigmarole. Here are some of my favourites:
Automatically unlock your phone when you get home
For devices running 5.0 Lollipop or later, Smart Unlock removes the need to enter a PIN or passcode when your device is in trustworthy locations; such as home or work.
To active this feature, head to Settings > Security > Smart Lock > Trusted Places and log the places you want to enter your security details.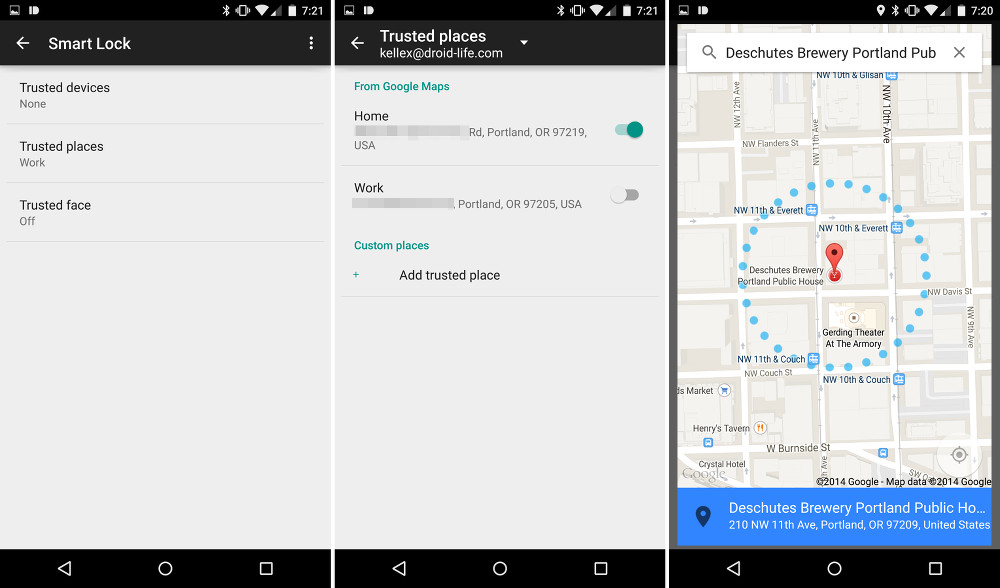 Zoom anywhere
Many folk believe that you can only zoom in on webpages and maps – not true! Android has a really cool feature that enables you to zoom in on practically anything.
This isn't activated as standard, so you'll need to go to Settings > Accessibility > Magnifications Gestures and turn it on. Once done, you can triple tap on any app to zoom, use a two-finger drag to move around and a two-finger pinch to adjust the magnification. Cool, huh?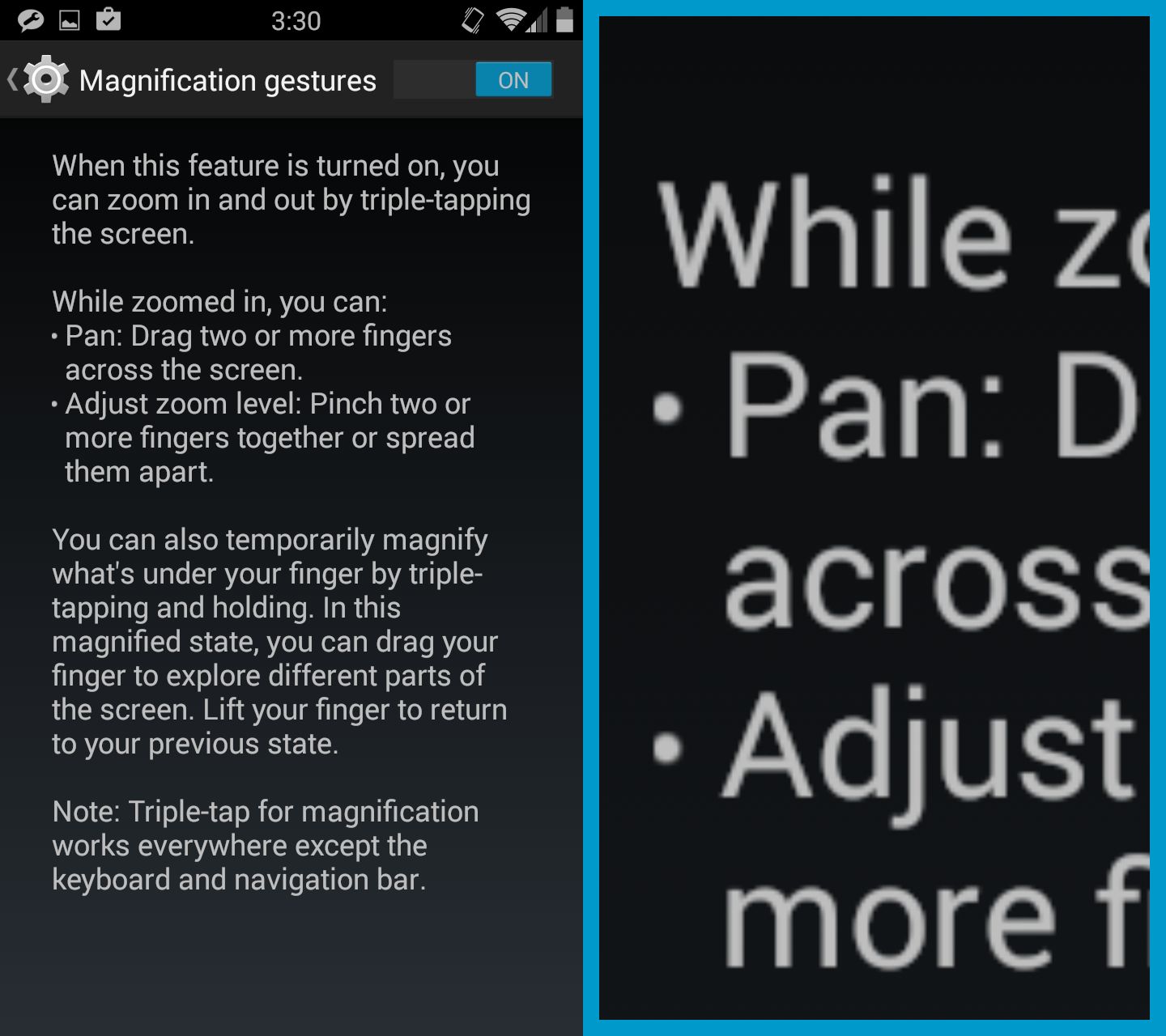 Track your phone
Most of us have experienced the sickening feeling in the pit of our stomach when we've lost, or think we've lost, our phones – it's horrible. Although this feature doesn't offer any guarantees, it certainly provides a better chance of retrieving your device than crying into your old school flip-phone to a sound track of Sinead O'Connor's "Nothing Compares 2 U".
Android Device Manager is a Google tool and will let you know your device's approximate location and when it was last used. Once a device is located, you can remotely ring, lock or erase it.
As well as Google's own tool, there are quite a few apps on the Play Store that do an even better job. Prey Anti-Theft app keeps track of your device's location, detects changes in your SIM card and can take a picture of the dastardly thief with the front camera. Word of warning, though: if your phone's been stolen and you think you know where it is, don't be a hero. Just call the police and let the professionals deal with the reprobate.
Access your settings quicker
To save you a valuable nanosecond, swipe down the notification bar with two fingers and you can access the hardware toggles with one move, rather than two. Mind blown.
Personalise with a Launcher
For the uninitiated, the launcher is your homepage, apps tray and shortcut bar, all of which can be personalised without rooting your device. Just head over to Google Play and pick a launcher you like the look of – it's that simple.
A launcher will make your Android experience better through customisable shortcuts, unique aesthetics and cool gesture actions. Some of our favourites include Nova, Action and C Launcher.
Don't worry, though, if you install a launcher and change your mind, you can easily switch back to the default Android version or simply look for another one.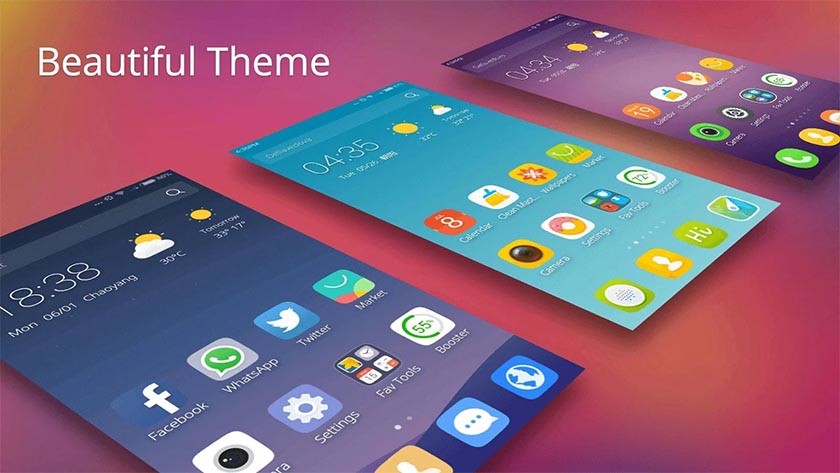 Show battery percentage (Android 6.0 and later)
Normally, you have to download a third party app if you want a battery percentage icon on your notifications bar. Now, with Android 6.0, you can add this without installing an app. Follow these steps:
Enable developer settings: Settings >About Phone > tap build number until you unlock developer settings.
Unlock system tuner UI: Swipe down the Quick Settings, press and hold the settings cog.
Once you've complete the above step, scroll down to the bottom of your settings and you'll be presented with the new menu where you can activate the battery percentage icon.
CyanogenMod - (pronounced /sigh-AN-oh-jen-mod/)
To cut a long story short, CyanogenMod is an alternative to your standard Android operating system. Its community - which comprises of volunteers and enthusiasts from around the globe - takes the latest Android, improves it and optimises it for all devices.
It's perfect for those with older devices that don't receive updates, or for those sick of bloatware, or for those who just want a different, often better, smartphone experience.  
Unlock Chrome's elusive Reader Mode
Although many websites are now optimised for mobile users, others, annoyingly, aren't. This leads to the laborious process of pinching and zooming when reading a blog post, article or new story. Unlocking Google's Reader Mode, however, resolves this dilemma.  
When in Chrome, type "Chrome://flags" in the URL bar. At the main menu, select "Find in page" and type "Reader Mode Toolbar icon" and enable it once found. Thank me later.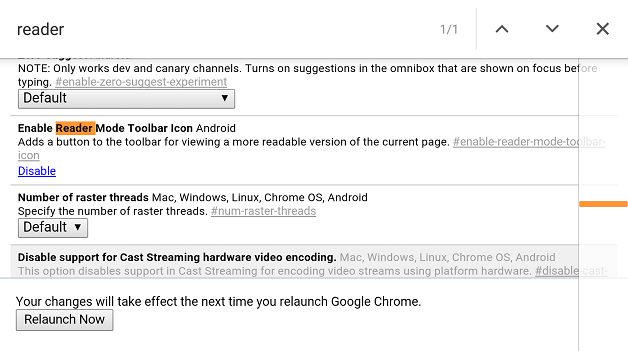 Reduce data usage
Ideal for those with low limits, Chrome allows you to reduce your browsing data user by more than a third by shrinking the sites you visit.  
Open Chrome > Settings > Reduce Data Usage. You'll be presented with a graph that illustrates how much data you've saved.
Offline dinosaur game
Losing a data or Wi-Fi signal can be bothersome, that's why Chrome have added an offline game for you to play whilst you wait. Just open up the Chrome browser when you have no connection and you'll be presented with a little T-Rex to play with. Just tap the beast and you'll get the idea.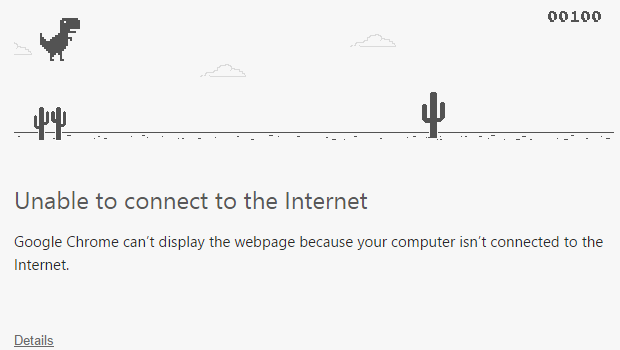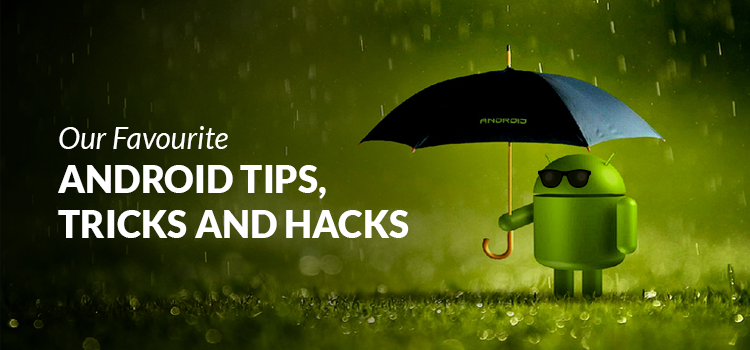 Believe it or not, Android currently boasts a whopping 82.8% smartphone operating system market share, dwarfing its nearest rival – iOS – which is cowering in the corner with a measly 13.9% slice of this lucrative pie.
So what&rsquo