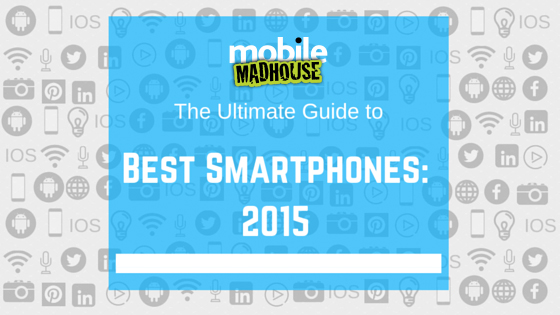 Mobile Madhouse have looked at over 10 reliable tech sources and created the ultimate guide to the best smartphones in 2015 by ranking their opinions on a score based system.

Smartphones are not just a desirable piece of tech anymore as mobile manufacturers continue to expand their products functionality and capability, mobile phones are fast becoming where and how we live our lives.

Over the last few years we have seen operating systems integrated with anthropomorphic thinking personal assistants – such as Siri and Cortana as well as integrated payment gateways, 4k video shooting and 3D touch to name a few. It is therefore important, if not integral, that you are able to find the best smartphone available to ensure that you are able to take advantage of all the latest advancements and be confident that you are not getting left behind.

We don't want to be the guy who compiles another list of 'best smartphones in 2015' because that's old news and that's been done. What we are going to do, however, is provide you with the list of 'best smartphones in 2015'.

How, you ask? Simple.

We have scoured the internet for reputable blog posts about the best smartphones in 2015 and have recorded their findings in a simple score-based table. A smartphone ranked #1 on a list would gain 20 points; #2 would gain 19 points and thus #20 would gain only 1 point.

After looking through over 10 different sources, we have compiled our findings in the below table.
For PDF of results click here. - See how it's all worked out! 
As you can see, Samsung's S6 has stormed the polls with a unanimous first place victory achieved by dominating over half of the dedicated position one spots – strike one for Android.

Pipping IOS to the post for the second time sees LG's latest model G4 find its way to second place making Android officially the most popular and widely used operating system.

Coming in at number three, Apple's iPhone 6s snuck its way into bronze medal territory with the latest upgrade of the iPhone 6, pushing out Samsung's S6 Edge by a meagre 7 points.

The top ten is finalised with the additions of the Motorola G, OnePlus Two, iPhone 6s Plus, Sony Xperia Z5 and the HTC One M9.
See below for a summary table of the top 15!
Shop our full range of cases and accessories for all of these amazing phones here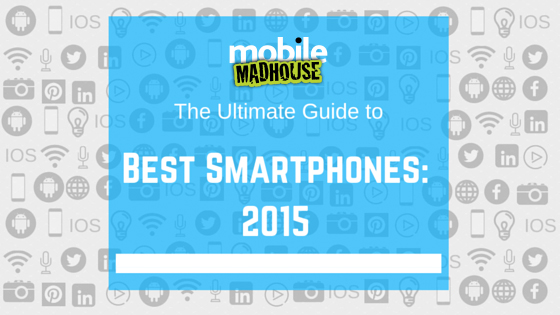 Mobile Madhouse have looked at over 10 reliable tech sources and created the ultimate guide to the best smartphones in 2015 by ranking their opinions on a score based system.

Smartphones are not just a desirable piece of tech anymore as mobile manufacturers continue to expand their products functionality a