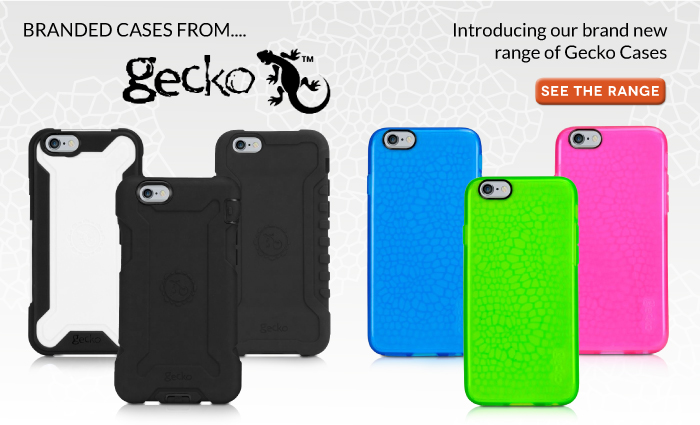 Founded all the way back in 2006, Gecko Gear has established itself as one of the world's most renowned developers of premium smartphone and tablet accessories.
Designed from their Melbourne, Australia, HQ and loved around the globe, Gecko's products are the result of the ethos to enhance the beauty and functionality of latest devices. Whether it's a case for the hottest flagship mobile or tablet, Gecko's products are researched, developed, built and rigorously tested to ensure they - and the devices they protect - stand up to life's daily knocks.
Reflecting the attention to detail and hard work of their obsessive, world-class development, design and testing teams, the range of Gecko iPhone 6 and iPhone 6 Plus cases are delivered to the utmost superiority to enrich modern-day lifestyles.
Precise Fit
Developed, engineered and tested specifically for the iPhone 6 and iPhone 6 Plus, the Gecko cases fit perfectly over the back and sides of your phone, with volume buttons and precise cut-outs for the flash, microphone, camera, and ring/silent switch.
Protection and Functionality
Designed to enhance usability whilst offering unrivalled protection, the Gecko iPhone 6 and iPhone 6 Plus cases sport in-mould working buttons and exact openings for the lower speaker, charging/data connector, headset jack and microphone.
Impact Protection
An effective, sturdy cushion for the rear and sides of your phone, along with additional protection to shield the vulnerable corners of your phone.
Screen Protection
Our iPhone 6 and 6 Plus Gecko cases are provided with an über-clear screen protector and microfibre cloth to maintain your screen's unblemished condition.