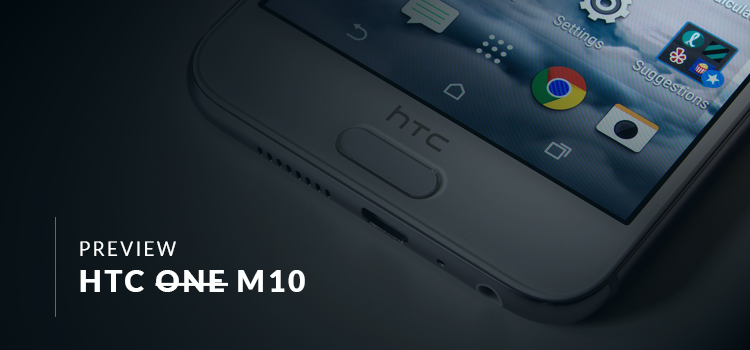 You've probably heard by now that HTC is releasing a virtual reality headset. The Vive was the darling of this year's Mobile World Congress and had people falling over themselves to heap praise on the Taiwanese company. HTC chose the event to put its room-scale VR product at the fore, leaving the smartphone muscle flexing to the likes of Samsung and LG. But it wasn't to be outdone in the Android department entirely. The company is, after all, a phone manufacturer and set the rumour mill in motion with regards to its latest handset by releasing this cryptic teaser image: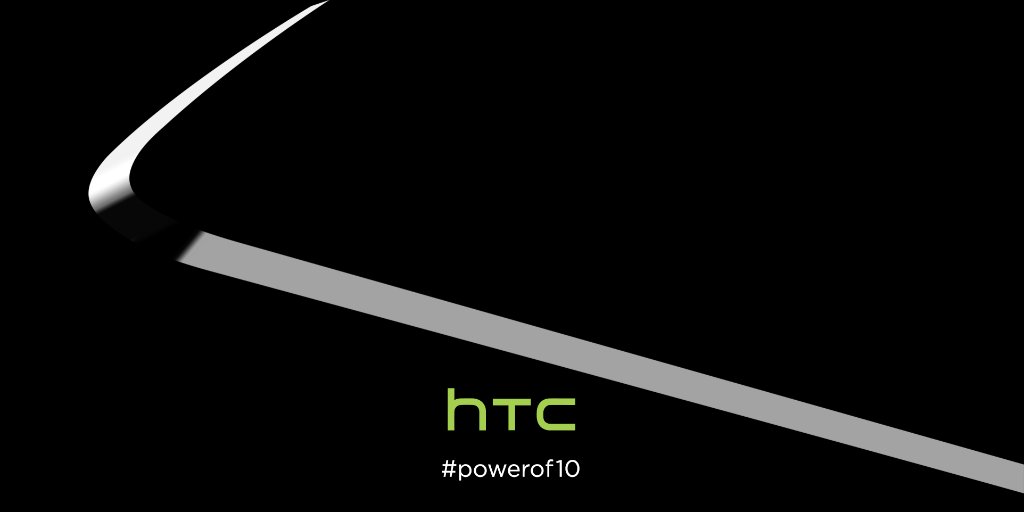 HTC's newest flagship is coming, but what are we to expect?
New name
HTC's #powerof10 hashtag has added weight to the argument that the 'One' will be dropped from the name of it's latest flagship device. Despite being a fantastic phone, the HTC One M9 was slightly disappointing in a few departments – battery and camera in particular. Maybe HTC is trying to draw a line under the One series and start afresh.
New design
Leaked renders of the device show that the HTC M10 sports a strong bevelled edge on the rear – one that matches the MWC teaser image. The boom speakers have been replaced by an unassuming facia and a fingerprint scanner/home button has been added. It appears that the device will once again sport a metal body – a feature that has always set HTC apart from rivals in terms of build quality.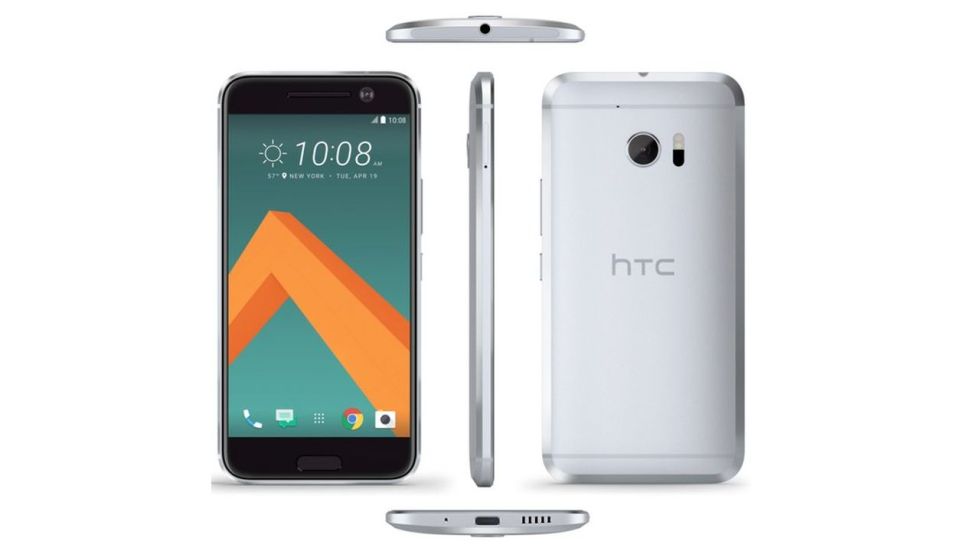 Credit: @evleaks
A further leak from @tanalibera gives us a better glimpse of what the physical device will look like. The camera module from the One M7 looks to be back, with a larger flash. And what are those either side of the home button? Surely not capacitive buttons? The very same buttons HTC ditched for the One series? HTC making the M10 more Nexus like isn't a terrible thing, but fans were pleased that capactive buttons had gone and are unlikely to be thrilled that they're back.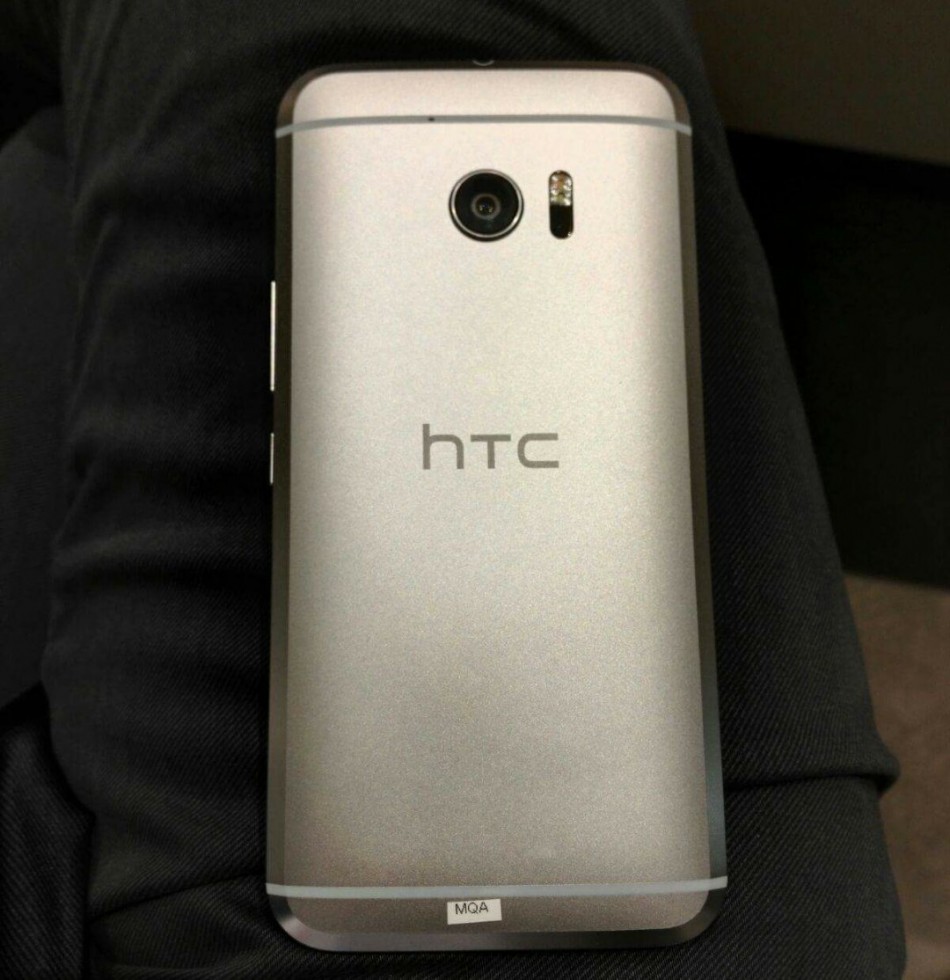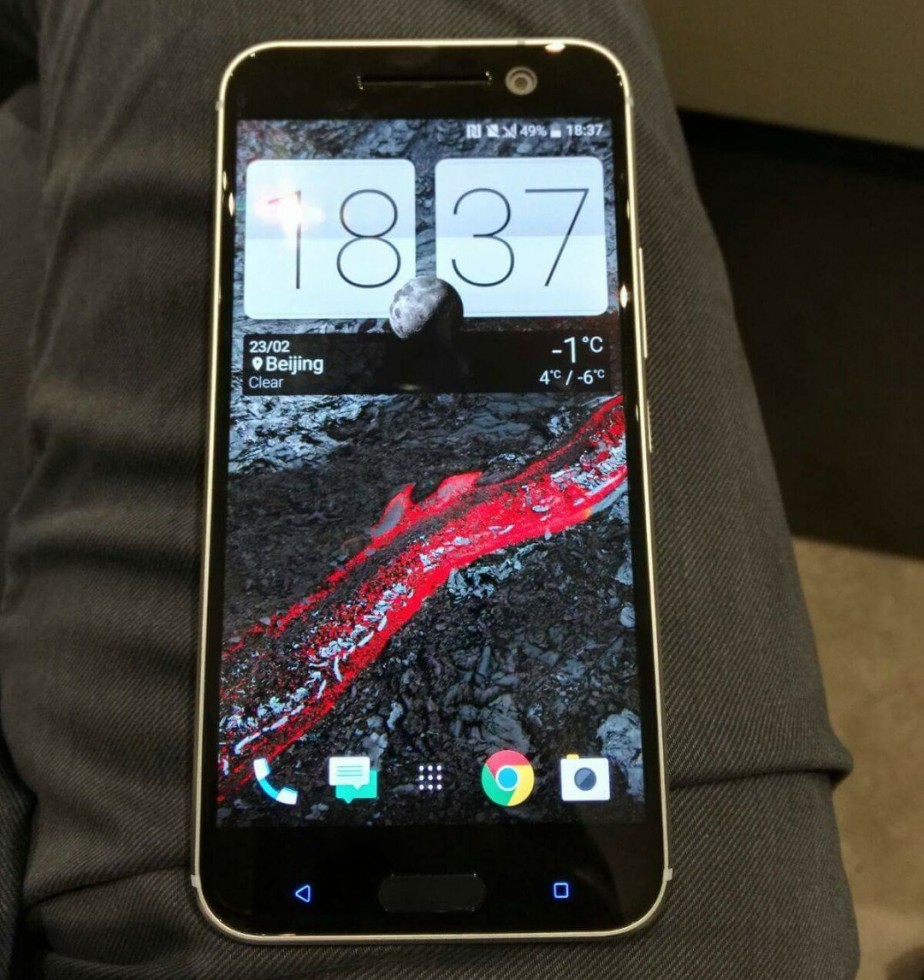 Credit: @tanalibera
The handset will be released in four colours: carbon gray, glacier silver (white face), glacier silver (black face) and topaz gold.
Quad HD display
Design has never been a strong point of HTC devices, hardware, however, has. According to @OnLeaks, the M10 will pack a 5.15-inch, 2560 x 1440 QHD display – bigger and sharper than previous HTC offerings, with a pixel density of 570ppi. Corning's Gorilla Glass 4 will most likely adorn the front.
"Compelling camera experience"
HTC has promised an improved camera for the M10. "We can confidently say that HTC will have a very, very compelling camera experience. We're making this comment after we've seen what's going on in the market," Chief Financial Officer, Chialin Chang, told CNET. This would suggest they've seen what LG and Samsung are bringing to the market and are confident of bettering both.
A 12MP UltraPixel rear snapper with laser-assisted autofocus is touted, with a 5MP UltraPixel camera on the front.  The usual features will be present: face detection, panorama, HDR, touch focus, etc.
IP78 Dust and Waterproofing
It's purely a rumour at this stage, but it's been suggested by a few tipsters that the M10 will be waterproof and dustproof, with an IP78 rating. It would be a shame if the M10 wasn't waterproof; if you're paying upwards of £500 for a smartphone, you certainly deserve a handset that can survive an accidental trip down the toilet.
Flagship power
Under the bonnet, expect the M10 to mimic its top-end rivals, packing the same Qualcomm Snapdragon 820 processor, 4GB RAM and Adreno 530 GPU chip as the Samsung Galaxy S7 and LG G5. Performance is never going to be an issue, regardless of what you through at it.
Storage from the leaked specs shows 32GB, with an always welcome microSD card slot for expansion. There will probably be 64GB and 128GB options too.
Marshmallow out of the box
You don't need to be an industry insider to work out that the HTC M10 will ship with the latest version of Google's Android Marshmallow OS. Don't expect a vanilla 6.0.1 experience, though; HTC's Sense 8 user interface will be layered over the top, along with the obligatory manufacturer apps.
Better battery life
Battery life was perhaps the biggest bugbear of the One M9. Somehow, despite packing a larger battery pack and more efficient processor, performance was worse than the M8. But with a new phone we turn over a new leaf. Apparently, we'll be seeing a non-removable 3000mAh battery, up from the 2840mAh unit in the M10's predecessor.  This should feature Quick Charge 3.0, allowing fast battery charging and 83% power in 30 minutes.
TechRadar has also suggested wireless charging, something consumers are increasingly demanding.
Price and release date
Don't expect to pay a lick under £550 for the HTC M10. The M9 was £579, which seems like the kind of price point we'll be looking at here.
Most of the speculation says HTC will launch its new device on Tuesday, April 19 in London or New York. Render images show that date on the lock screen and the man-in-the-know Evan Blass (@evleaks) thinks it's a safe bet. He tweeted: "In case it wasn't obvious, I'd say that Tuesday, April 19th -- the date on the screen -- is nearly a lock for HTC 10 launch."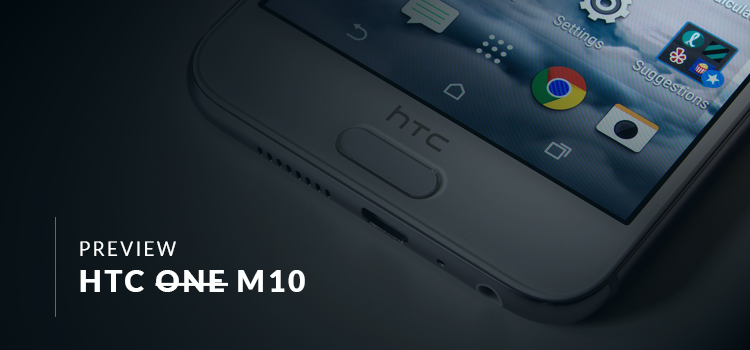 You've probably heard by now that HTC is releasing a virtual reality headset. The Vive was the darling of this year's Mobile World Congress and had people falling over themselves to heap praise on the Taiwanese company. HTC chose the event to put it