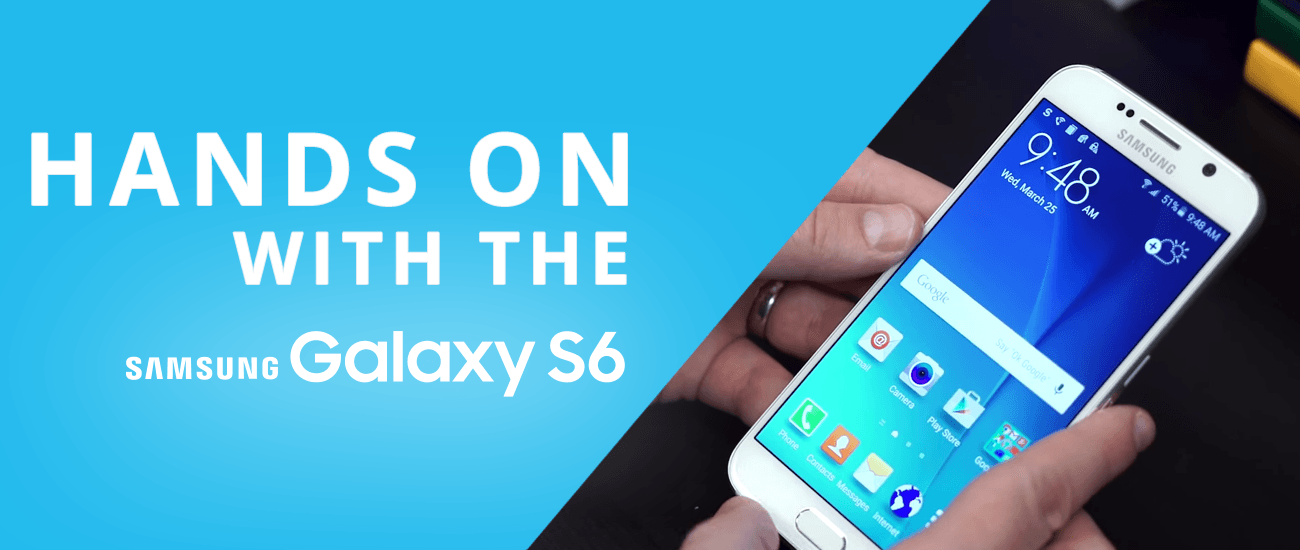 It's finally here - the Samsung Galaxy S6 has landed at the Mobile Madhouse headquarters and we just had to show it off. And, having been improving its Galaxy S iteration each year, Samsung have really pulled out (most of) the stops this year.
Tipped as one of the best android smartphones ever, we've taken a closer look at Samsung's latest flagship in our hands-on review of the Galaxy S6.
Design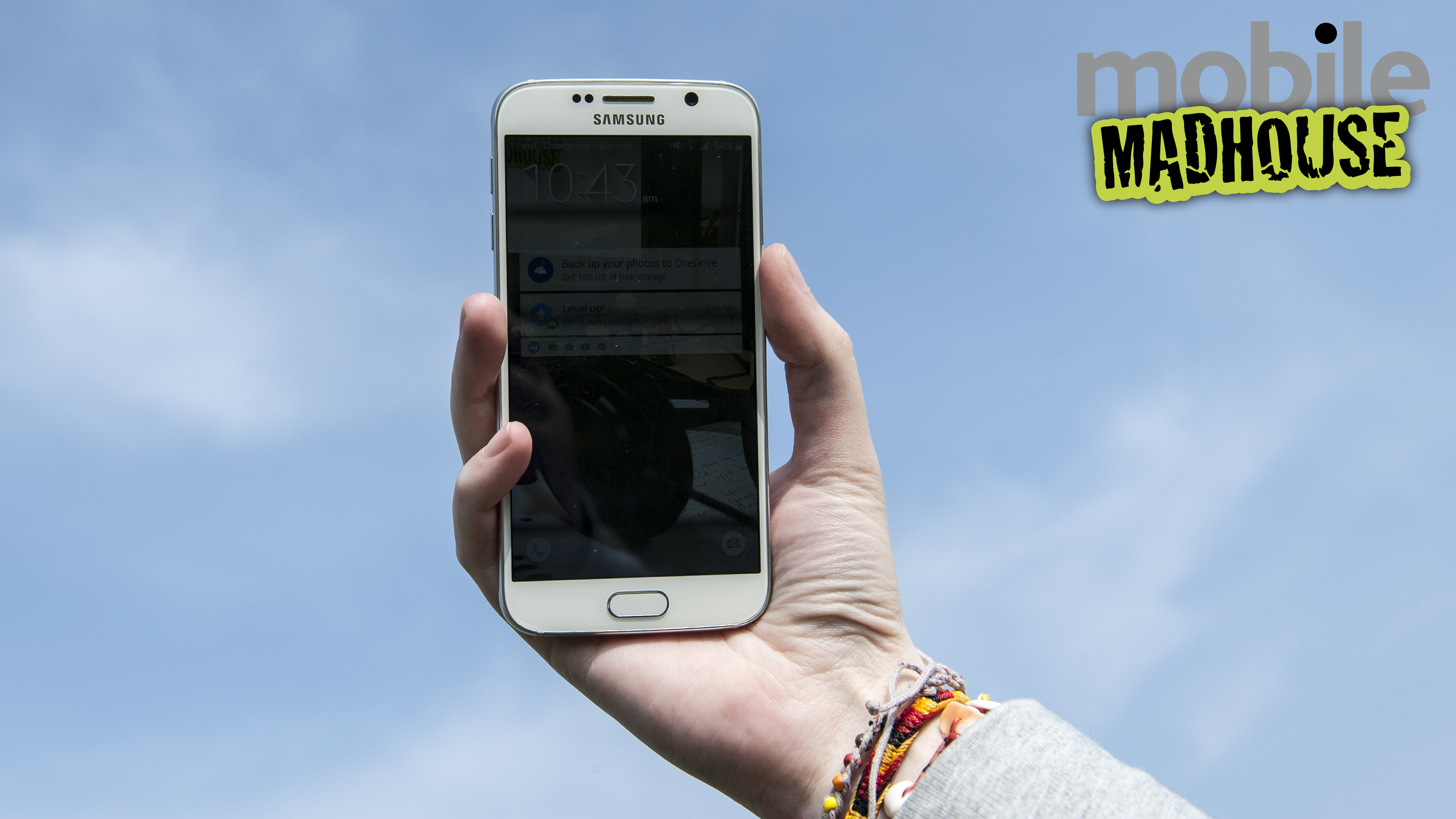 To keep up with the likes of Apple and HTC, Samsung have taken a huge aesthetic leap with its sixth handset in the S series. Having relied on their renowned Galaxy plastic appeal since its inception, Samsung has finally made the switch to the more premium feel of a sleek glass back and quality aluminium edges.
Having previously come under criticism for expensive flagship devices made of inexpensive-feeling materials, the Galaxy S6 boasts super-smooth metal edges around a Gorilla Glass 4 casing to make it feel like a £600+ piece of kit should. The haptic feedback (vibrations when you press something on the screen) has also benefitted from the upgrade, which, due to the more expensive materials, results in a more premium feel in the hand.
It's not a completely new design, however, as Samsung have gone back to the S4's oval home button and a rounded white fascia. Unlike the S5 where you had to swipe your finger across the home button to unlock it, you just have to place your finger on the S6 button - much like the iPhone 6. The S6 also comes in a simmering black sapphire, gold platinum or blue topaz, so there's plenty of choice if you're feeling adventurous.
The S6 fits perfectly in your hand and the volume and power buttons are easily accessible and, thankfully, all feel worth the amount of cash you've just shelled out. Fusing top-of-the-range specs with a gorgeous – not to mention tough – design, we really feel that Samsung are on to a winner with their solid and stylish 5.1" smartphone.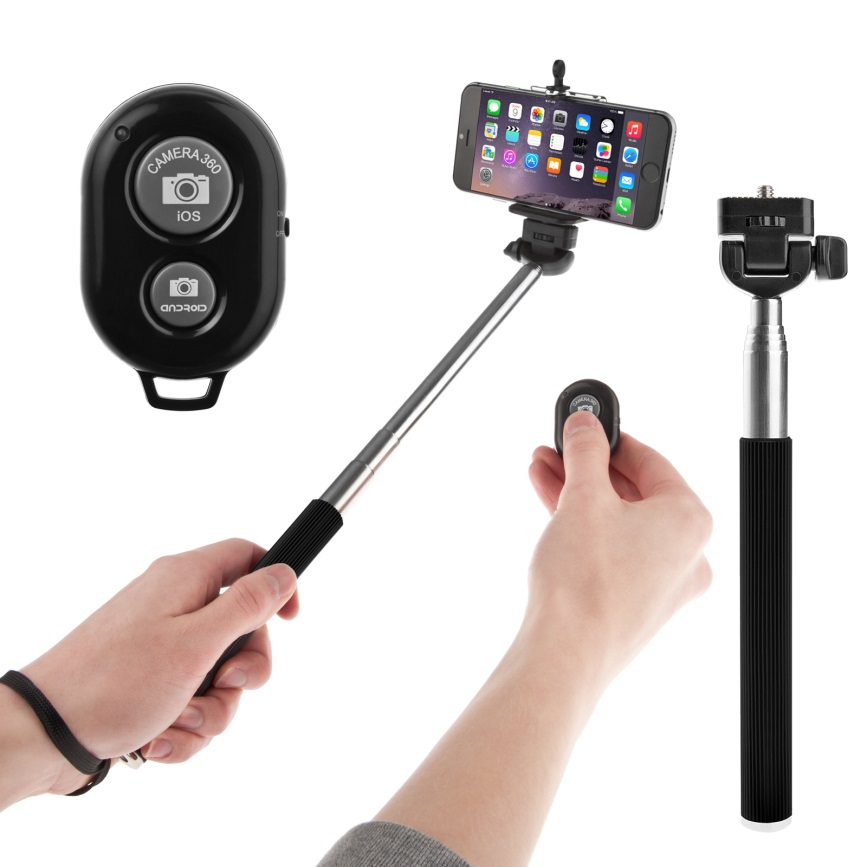 Display
The South Korean giant has always been at the forefront of screen technology and the S6 is no exception. Featuring a 5.1" Super AMOLED display, the latest Galaxy screen oozes class with its clear, sharp light colours against the blackest of blacks for an unrivalled visual experience.

The 1440 x 2560 display means the Galaxy offers more pixels than ever before and, with its PPI of 557, betters the Galaxy Note 4 to make it the sharpest screen you can buy on a mobile device. Some sceptics believe that, with a phone of this size, the extra pixels are redundant; however, we think it looks pretty awesome.
Features
With any new flagship, there are always some new features to discuss, applaud or rip to pieces. Here are some of the main features that are new or updated on the S6 running Android 5.0.2 (soon to be 5.1) Lollipop:
Fingerprint scanner
In our opinion, we reckon this pips Apple to the best fingerprint scanner on the market. Unbelievably accurate once set up, the S6's scanner only needs a light tap to unlock the phone. And, after about 100 attempts, it only failed us once. Not bad!
Yet to launch fully in the UK, the S6 also features Samsung Pay and is set to challenge Apple Pay.
Dual wireless charging
Packing both version of wireless charging into a phone of this size and weight is quite a feat, but Samsung does it beautifully. With a good wireless charger, you should be able to boost your phone from flat to full in around the same time it takes for the official mains adapter.
Microsoft
Although not the full Microsoft Suite we were hoping for, the built-in OneNote, OneDrive and Skype apps are a nice addition. For Google lovers, you can also link the system to Drive. I guess this is Samsung's way of saying they know Google is more popular than Microsoft.
TouchWiz
Samsung's much-maligned TouchWiz has come under criticism in the past due to its unnecessary bloatware and clumsiness. However, it seems Samsung have heeded its critics' annoyances and, with the addition of the super-clean Android Lollipop, have stripped a lot of the superfluous junk that's no use to anyone for a much slicker user experience.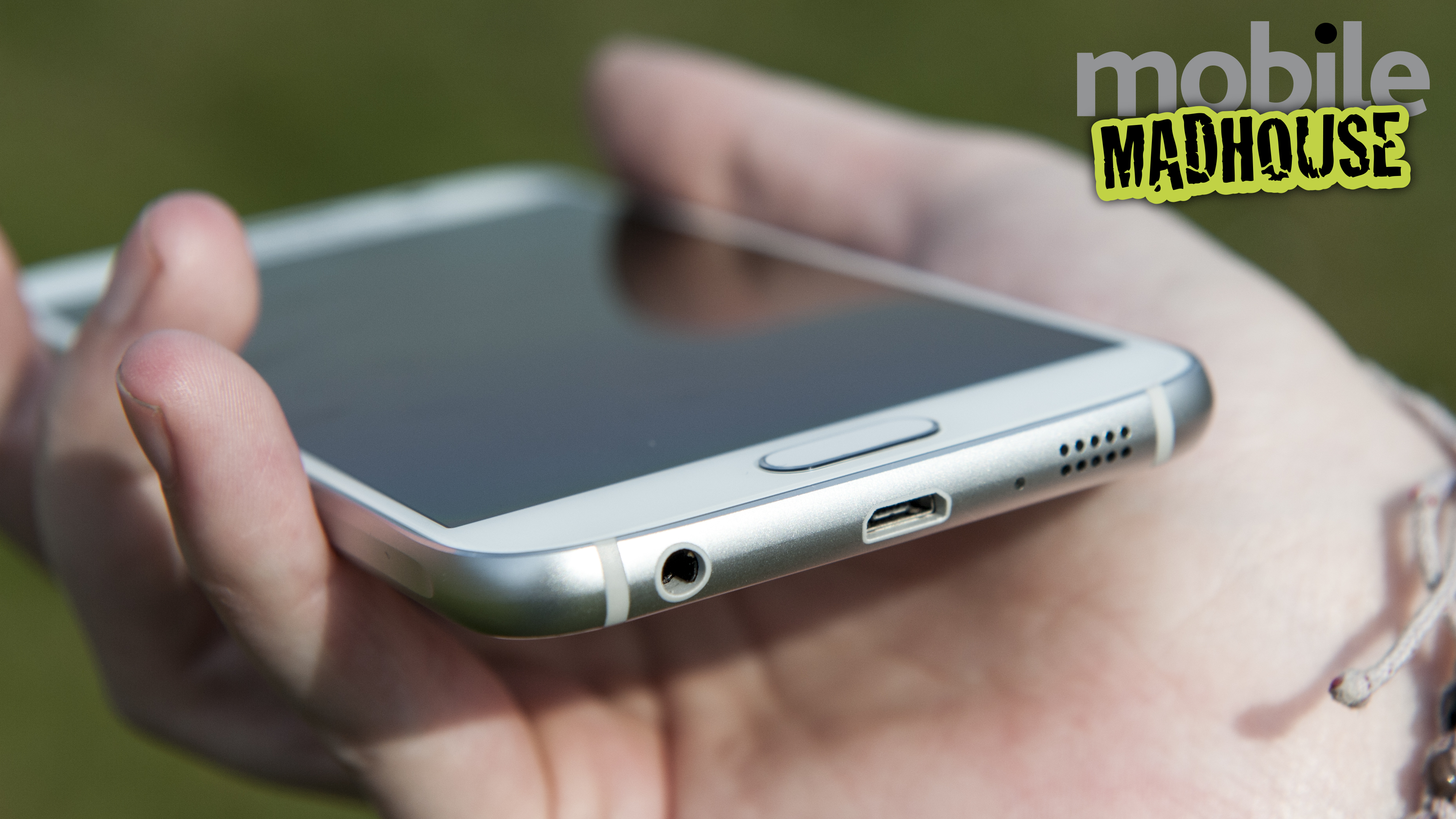 Battery
As with any modern day smartphone, you're onto a good thing if you get a full day's use from one charge. The Samsung S6 is no different, and with an average amount of use you shouldn't need to charge it up until you go to bed despite housing a lower capacity battery than the S5.
One of our main power gripes is the lack of removable battery we loved so much with the S5. Samsung has picked style over substance here, which might put off a lot of long-time Galaxy advocates.
Camera
Packing a fairly modest 16 megapixels, the S6's camera is really top-notch. Boasting a lightning fast f/1.9 lens, the S6 really excels in macro and low light environments and continues Samsung's HDR camera phone dominance.
The camera loads a lot faster than the previous Galaxy iterations, too – just double tap the home screen and the camera's ready in just 0.7 seconds! And with its HDR shots taking the same time as other smartphone's standard shots, you're really getting a lot of bang for your buck in the S6's camera department. All-in-all, we reckon the camera is the best we've ever used on phone.
Internal Storage
One of the S6 naysayers' main gripes is the lack of memory card slot. It appears Samsung have jumped on the Apple money-making bandwagon and, instead of allowing users to upgrade the phone's memory when they please, the S6 comes in three rigid versions: 32GB, 64GB and a massive 128GB.
Most casual users will be more than happy with the bog-standard 32GB version, but those who want a phone with a bit of extra storage in the trunk will have to pay a whopping £660 or £800 for the 64GB and 128GB models respectively.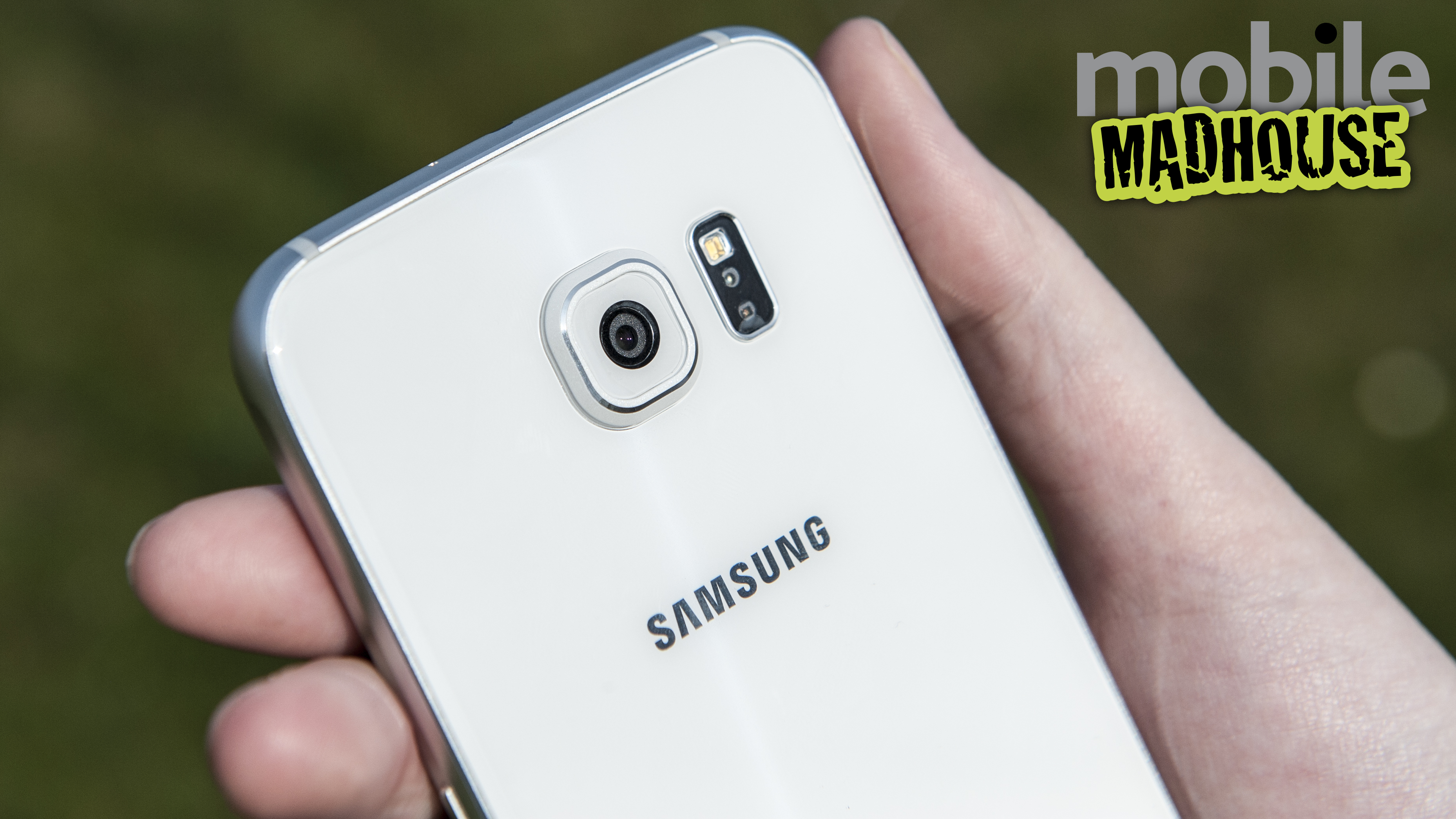 Verdict
Rocking 3GB of RAM, four 1.5GHz and four 2.1GHz cores, the S6 is like greased lightning and is certainly the best of the series to date, and possibly the most powerful device on the market.
The good
Samsung have listened to feedback and improved the build quality, removed bloatware, cleaned up the interface, delivered an exceptional camera and produced the quickest smartphone on earth. The S6's display is unrivalled, which makes watching HD videos and playing games a joy.
The bad
Although no worse than other high-end smartphones, the battery isn't amazing and you'll need to charge it when you go to bed. And, with the exclusion of the much-loved removable battery, heavy users will be on the lookout for a charger before the day's done, which, for a phone of this price, shouldn't really be the case.
Now for our main bugbear; the price. Yes you're getting a lot of specs for your cash but, with the 128GB model £100 more expensive than the top-end, already overpriced iPhone 6, we think it's far, far too costly.
Video Review
Here in this handy video we bring you the full review of the brand new Samsung Galaxy S6. Here we visually discover the pros and cons of this almighty flagship, so you can make an informed decision before taking the plunge and parting with your hard-earned cash.
If you've taken the plunge and invested in this beast of a phone, you're going to need to cover that mother! Check out our Samsung Galaxy S6 cases and covers range, which features premium brands offering unrivalled protection.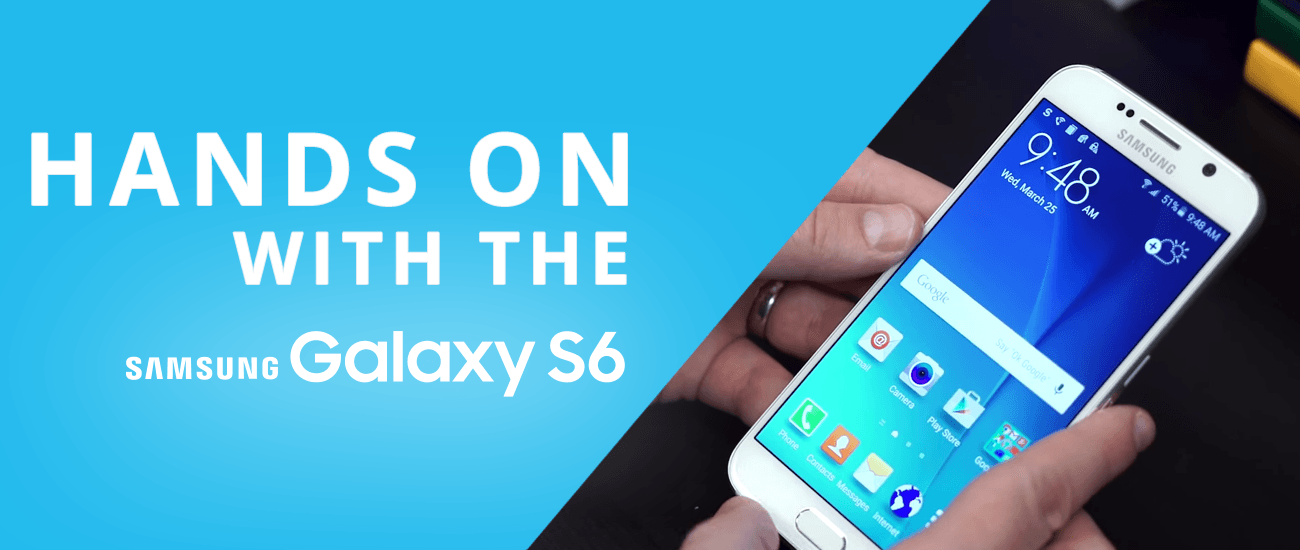 It's finally here - the Samsung Galaxy S6 has landed at the Mobile Madhouse headquarters and we just had to show it off. And, having been improving its Galaxy S iteration each year, Samsung have really pulled out (most of) the stops this year.
Tipped as one of the best android smartphones ever, we've taken a closer look at Samsung's