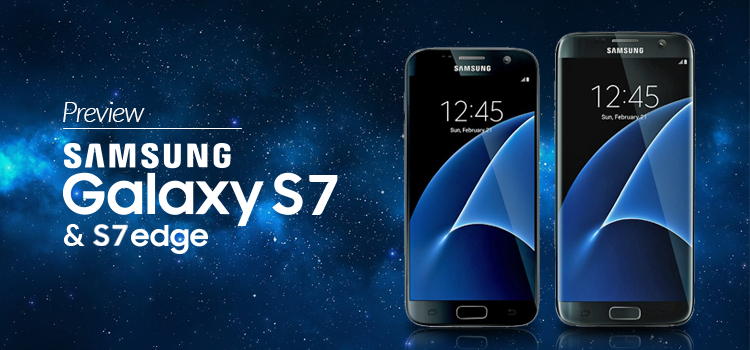 Having been leaked on Friday by VentureBeat, we now know that Samsung's 2016 flagship devices will include some features many thought the 2015 Galaxy iterations should have offered.
As music to many fans' ears, both the Samsung Galaxy S7 and Galaxy S7 Edge will include a microSD slot and feature IP67 dust and water-resistant properties. Given the fact that the images and specs of these eagerly anticipated handsets have been exposed, Samsung have quickly confirmed that an official announcement will take place on 21 February 2016 – a day before the Mobile World Conference commences in Barcelona.
IP67 Dust and Water-Proofing
As explained over on Aceeca's website – the founder of the Ingress Protection rating – you'll see that the term IP67 is used to specify the level of protection of electronic equipment.
With the latest Galaxy's IP scoring of 67, you can rest assured the metal-bodied devices are totally protected against dust and can survive being immersed in up to 1m of water. This means the phones should survive being dropped down the toilet, into a glass of water or even the bath. Not bad!
Display
Both the Galaxy S7 and S7 Edge will boast 2K Super AMOLED displays, measuring 5.1 and 5.5 inches respectively. Although these specs are pretty much par for the course, rumour has it that there will be a couple of interesting hardware and software surprises, especially from the Edge.
Although we'll probably have to wait until the official announcement for more details, there have been whispers that devices will boast always-on display (AOD) functionality, which enables users to glance at important information without waking the screen.
Battery
Along with the aforementioned juice-saving always-on display, Samsung will also boost the capacity of the S7 battery from 2550mAh to 3000mAh and the S7 Edge battery from 2600mAh to 3600mAh. Sadly, neither device will benefit from a removable battery but, allegedly, the new Galaxies will give you a whopping 17 hours video playback at full brightness.
Wireless charging has also been given boost, meaning it'll take just 2 hours and 2.2 hours to charge the S7 and S7 Edge respectively.
Under the bonnet
Both phones will be powered by a superfast Exynos 8 Octa 8890 chip, four powerful 2.3GHz cores and four energy efficient 1.6GHz cores. The devices will include 4GB of RAM with an improved RAM management system, which should speed up app load times and help overall performance.
In short, they're probably most powerful smartphones to date.
Expandable Storage
Much to the disappointment of Galaxy fanboys (and girls) everywhere, the S6 and S6 Edge were not microSD card-friendly. Thankfully, Samsung have taken their frustrations on board and, if the rumours are to be believed, the 2016 models will feature microSD card slots, which will enable users to boost memory by up to 200GB - a massive statement to Apple and their inflexible iPhones.
Camera
Believe it or not, the rumoured camera specs of the latest models will drop from 16MP to 12MP. However, with a new lightning-fast f/1.7 lens aperture, action and low-light shots could be massively improved.
Another issue that'll supposedly be fixed in the S7 range is the annoying protruding camera lens on the backside of the devices. The camera should now sit flush to the shell for a flat, sleeker aesthetic.
Price and Release Date
As you can probably imagine, buying the handsets outright will set you back a fair whack. With a release date pencilled in for some point in April, the 32GB Galaxy S7 will be priced around the £600 mark, whilst the Edge will be a little more expensive.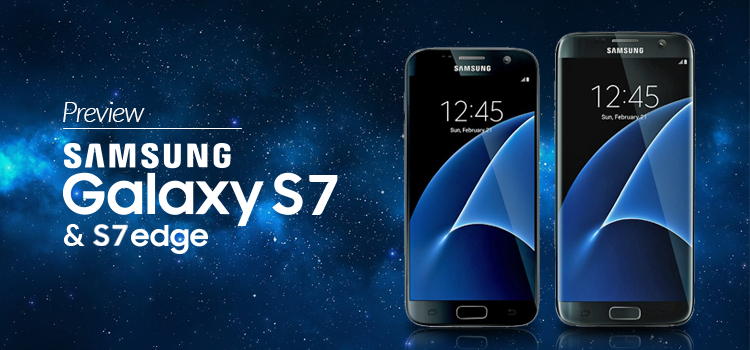 Having been leaked on Friday by VentureBeat, we now know that Samsung's 2016 flagship devices will include some features many thought the 2015 Galaxy iterations should have offe