Samsung's flagship Galaxy handsets are rarely anything other than brilliant; however, there's always a but…a niggling issue that irks. With the S5 it was unnecessary bloatware and annoying performance issues. The S6 fixed those problems, only to then pack a battery akin to running your house on a pack of pound shop AAs.
So what of the Samsung Galaxy S7?
Well, it isn't without flaws, but it's as close to perfection as you're going to get in 2016.
Design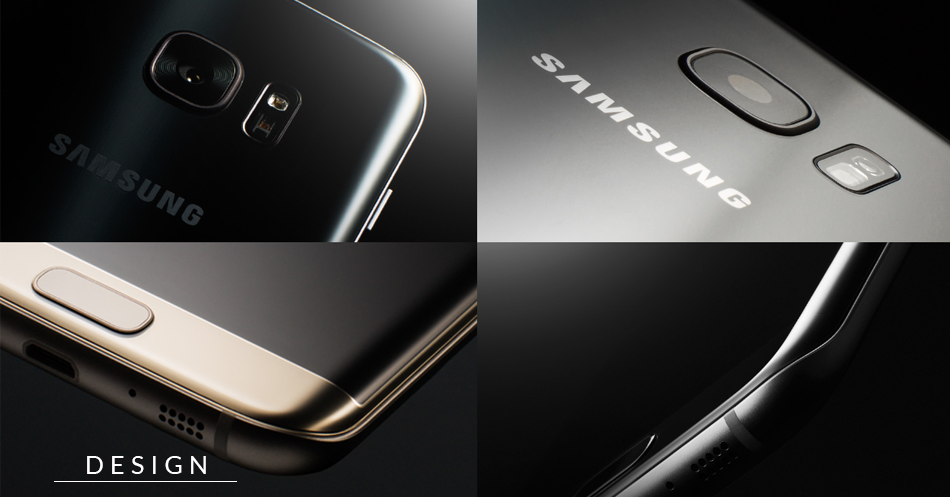 To look at, you'd be forgiven for mistaking the Samsung Galaxy S7 for its predecessor, which is no bad thing. Samsung has settled on a look that it likes and that's fine, it works. So, you've got the same glass and metal build, with the same rounded corners. Place the latest flagship side-by-side with the S6, though, and you'll notice some subtle, yet significant differences.
The corners of the Galaxy S7 are slightly more rounded and there is no longer a metallic rim around the home button. It's 1.1mm thicker too, although holding it you'd never know. This is because Samsung has introduced a gentle curve to the sides on the back of the device, making it more comfortable in the hand than the S6 and easier to operate with your thumb.
The rear camera bump has been slimmed down. It's still there, but not as harsh – more in keeping with the streamlined nature of the device.
If you read our Galaxy S7 preview article, you'll be happy to know that water and dust resistance is in place. Better still, it's been achieved without the use of those horrible rubber port covers. An internal rubber gasket prevents water from entering via ports, while a water-resistant mesh protects the speaker. The possibility of an electric shock due to water lingering in the USB port has been combatted by a sensor that detects water and displays an error message rather than send voltage if the charging cable is plugged in.
The top of a handset sees the return of an old friend – the microSD card slot. We'll get into storage later, but we thought you should know that's it's there, sharing a tray with the nanoSIM.   
Only one thing annoyed us about the S7 design and that's its weakness for fingerprints – it's a smudge magnet. You'll probably be putting a case on your device so it shouldn't be too much of an issue, but it's wise to keep a microfiber cloth handy.
Display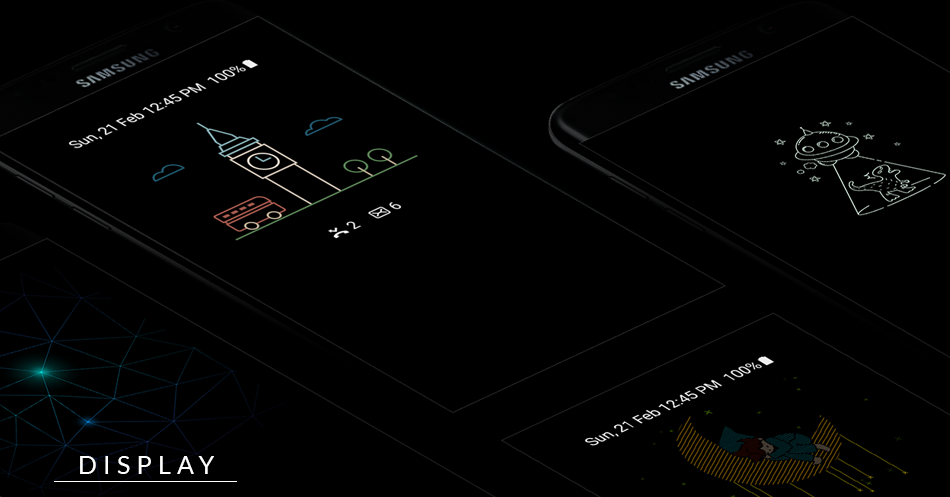 At 5.1-inches, the display of the Samsung Galaxy S7 is the same size as the S6. This is not the case for the S7 EDGE, however, which has been bumped up to 5.5-inches. Clarity and colour reproduction have always been strong points for Samsung and it'll come as no surprise to learn that the S7 has the best display of any smartphone on the market.
With the S6, Samsung had perhaps the most detailed and brightest screen ever seen on a smartphone, so it makes perfect sense to stick with the same QHD technology. This means a 1440 x 2560 pixel resolution and 577ppi, with the added bonus of improved contrast and enhanced brightness.
Video playback is as crisp as you like, with HD content boasting rich, natural colours.
Where the S7 does surpass the S6 is with the addition of the Always-On Display feature. Whoever does the market research over at Samsung HQ estimates that the average smartphone owner checks their device around 150 times a day. Mostly just to check the time and view notifications.
So it came up with a solution and a very good one at that. Always-On Display keeps parts of the display illuminated to show customisable settings such as the current time and alerts like text messages and missed calls. This should limit the number of times you switch on the screen daily and therefore save on battery usage. Samsung says that the feature consumes less than 1% an hour, which is pretty impressive.
Hardware and Performance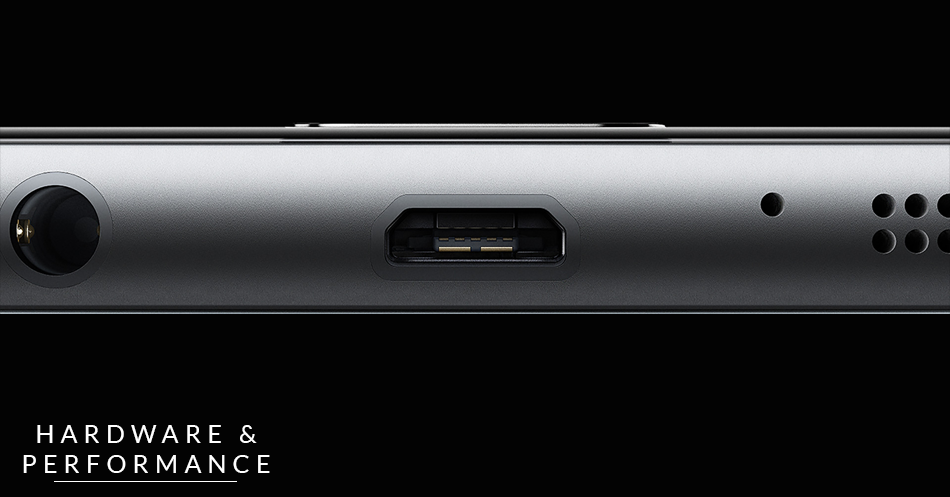 As the jewel in the crown of Samsung smartphones, the Galaxy S7 was never going to offer anything less than stellar performance. Android 6.0.1 Marshmallow runs seamlessly here and you can throw any high-end game at it without so much as a stutter.
To eliminate overheating issues and improve further improve performance, Samsung has gone all desktop and fitted the S7 with a water-filled heat pipe. When the system heats up, the water is turned into vapour and cooled via a heat sink. Nifty, eh?
Where you purchase your phone will determine which processor you get. As a European and international customer, you'll find an Exynos 8890 octa-core processor under the hood. This performs better in benchmark tests than the still-incredibly-impressive Qualcomm Snapdragon 820 quad-core processor found in the North American version. Both come with 4GB of RAM and Adreno's 530 GPU.
With storage there's good and bad news. The good news is that microSD card slot, which offers an additional 200GB of space for saving content. The bad news is the internal storage options. It's not too bad for international customers where there are 32GB and 64GB options. Those in North America, though, will have to make do with 32GB only, making a microSD card essential. No 128GB version at all is rather baffling.
Vanilla Android is still a pipedream, but Samsung has improved its TouchWiz UI so that's it's more lightweight. Sadly, the company still insists on bundling devices with bloatware and tinkering with the design of app icons, but it takes nothing away from performance.
The notification panel is as you'd expect from previous Galaxy iterations, but the blue and white colour scheme is a lot more aesthetically pleasing than the green colouring on the latest Note.
The potentially useful split-screen multitasking feature has remained – unfortunately, still with a lack available apps.
Elsewhere, the lock screen is close to stock Android, while Samsung has given precedent to its S-Voice software over Google's voice search, so they'll be no 'OK Google'-ing your device to wake it up.
Camera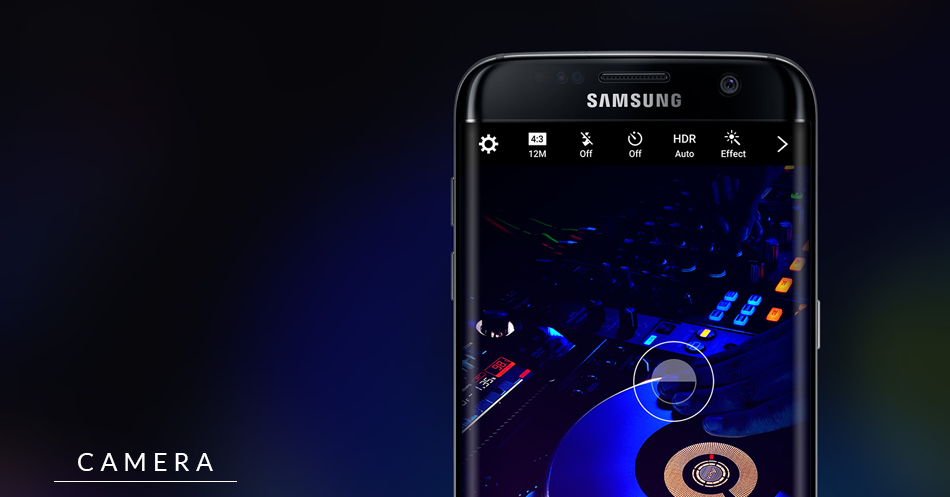 While Samsung opted to equip the S7 with the same display as the S6, it's decided to change things up in the camera department. The S6's 16MP rear snapper was a remarkable piece of kit and wouldn't have been frowned upon if it turned up again on the latest flagship, but it's gone and that's that. In its place is a 12MP offering. No need to panic, though; fewer megapixels doesn't necessarily mean an inferior camera.
The Galaxy S7 has the same size sensor as the S6, but fewer pixels mean improved low light performance – you'll not find better.  It's also the first smartphone to utilise a dual-pixel sensor, which means quicker autofocus and greater brightness in snaps. Pictures in all settings are vibrant with deep colours and little over-saturation.
On the front, there is a 5MP shooter. Nothing to shout home about, but more than useful for vanity snaps and video calls.
Features are fairly standard. Auto Mode will do the job for most people, while serious smartphone photographers can make the most of Pro Mode to tinker with shutter speed, ISO, brightness, etc.
Fans of sharing pictures of their meals will enjoy the new Food filter option, while timelapse videos can be minimised for sharing with the Hyperlapse option.
Speaking of video, options include 2160p@30fps, 1080p@60fps and 720p@240fps – all kinds of high-definition goodness.
Battery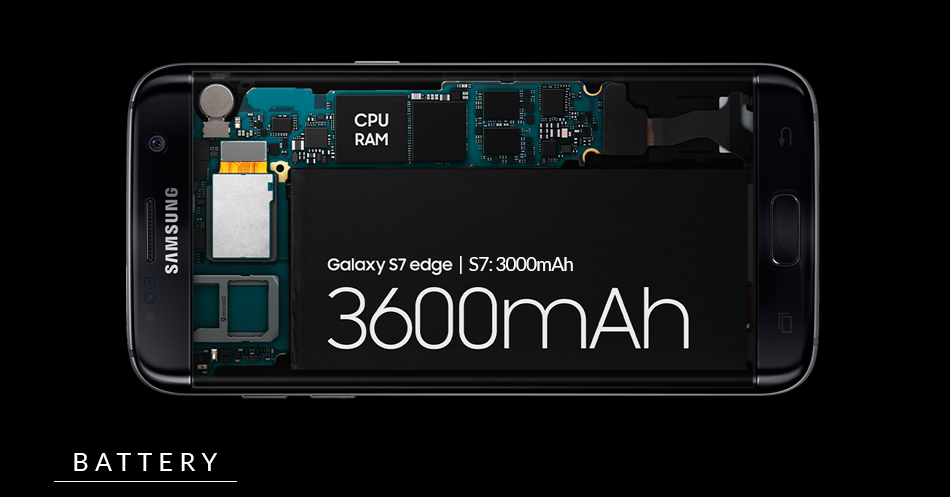 Ah, the battery – surely the part which brings a good review crashing back down to earth? Well no, actually.
It's not perfect, we're not sure any smartphone will ever achieve perfection given the ever-improving specs manufacturers are under pressure to pack into devices.  It's a hell of a lot better than the lacklustre battery in the S6, though.
The 2550mAh pack in the S6 has been replaced by a larger 3000mAh unit, although it is non-removable. Both wireless and wired charging boast fast charging, the latter giving 60% charge in 30 minutes thanks to the inclusion of Quick Charge 2.0.
Thanks to the improved power management in the Marshmallow OS, the S7 should comfortably see out a full day, maybe even a day and a half depending on usage.  
Price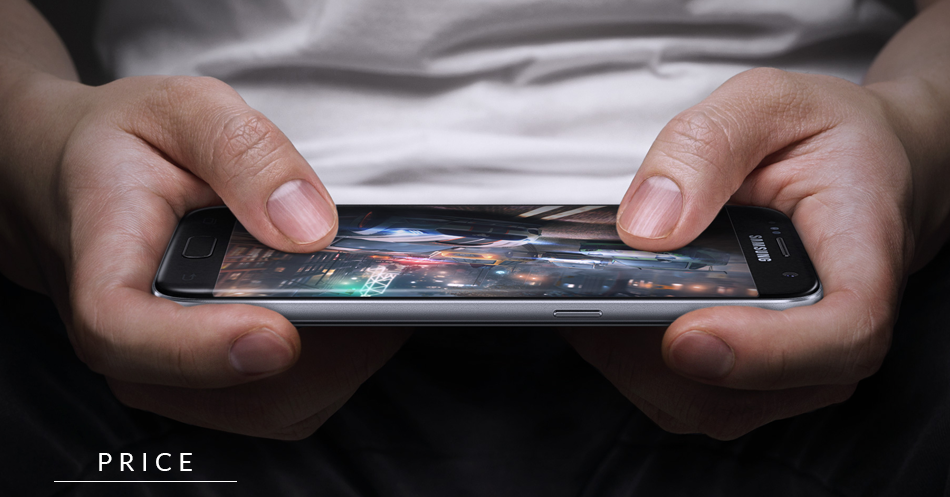 This is a top-end device and the price reflects that: £569 (£639 for the EDGE). Best priced current contracts are £9.99 up front and £50 a month for 24 months.
Verdict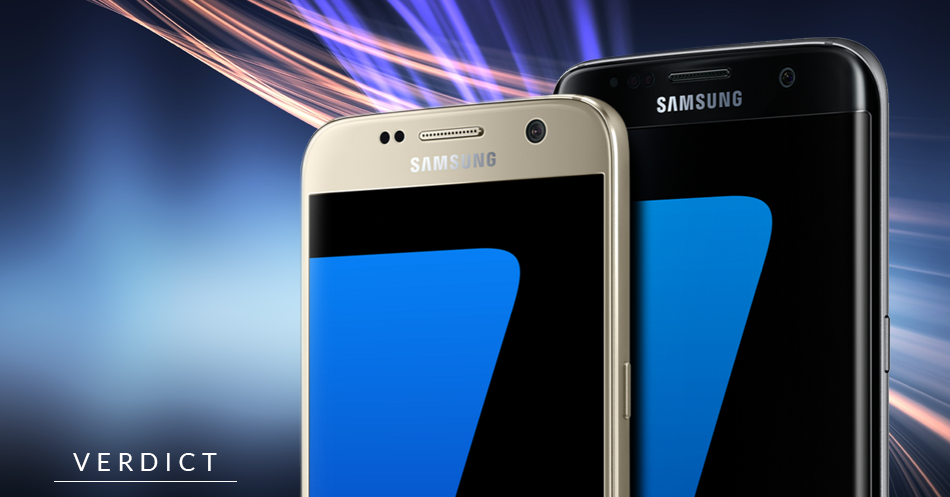 While there is no one outstanding feature that gives the Samsung Galaxy S7 the wow factor, it's impressive enough in all of the critical areas to warrant the moniker of top Android smartphone on the market…for now.
The build quality is second to none, the camera is a first class and the battery issues that dogged the S6 seem to have been addressed. The problem Samsung has is its rivals. The LG G5 is due for release, as is HTC's M10 and both will bring serious competition in terms of build and features.
But, if you've got £600 burning a hole in your pocket and don't want to wait to weigh up your options, you'll be more than happy with a Galaxy S7.
What We Liked
Curved glass back panel makes the device more comfortable in the hand
Water and dust resistance
Always-On Display prevents you fully firing up the screen just to check the time
Excellent low-light camera performance
Improved battery – certainly better than the Galaxy S6
The return of the microSD card slot
What We Didn't Like
£569 is a lot of money for a smartphone, but it's to be expected
Non-removable battery
The device is a little too fingerprint friendly
Thinking of purchasing this phone? Make sure you protect your investment – check out our brand new range of Samsung Galaxy S7 cases. 
Samsung's flagship Galaxy handsets are rarely anything other than brilliant; however, there's always a but…a niggling issue that irks. With the S5 it was unnecessary bloatware and annoying performance issues. The S6 fixed those problems, only to then pack a battery akin to running your house on a pack of pound shop AAs.
So what of the Samsung Galaxy S7?
Well, it isn't without flaws, but it's as close to perfection as you're going to get in 2016.
Design
<p s