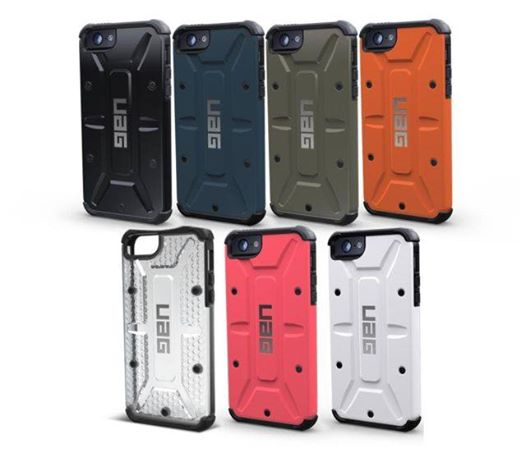 What do top end smartphones tend to have in common? They're getting bigger in terms of screen size (just take a look at the iPhone 6 Plus and the Samsung Galaxy Note 4). They're becoming thinner; you'd be hard pressed to find a flagship blower with a depth of much more than half a centimetre. These days there's also very little between them in terms of sheer performance.
They've got another important thing in common too: none of them are indestructible. Drop an unprotected phone onto the pavement and you might just get lucky. More likely though, the display, bodywork and tightly packed internal components will never be quite the same again. The worst case is a dead shell of a mobile and the hassle of getting it repaired or replaced.
There are lots of ways of stopping this happening - so what makes UAG cases special? Here are 10 good reasons why this elite US manufacturer of phone accessories is worth a closer look if you're serious about keeping your smartphone safe.
1.       The ideal work-out companion
Heart rate monitors, GPS, accelerometers, pedometers… to really get the most out of the latest generation mobiles, take it for a jog, cycle or gym session. As your mobile becomes your personal trainer, you expose it to an increased risk of mishaps. With UAG cases you get effective protection without it interfering with those high-tech sensors. These cases are even resistant to UV rays and the chemicals found in sun block and hand creams.
2.       Drop- tested to military standards
UAG call it their "Badge of Honour". Urban Armor Gear cases are put through their paces with US military drop testing. This means dropping the device 26 times from a height of 48 inches – on each face, corners and back. At the end of the test the phone has to work properly, without sustaining any damage to the touchscreen.
3.       They work in real life situations
Will a UAG case survive everyday catastrophes? See for yourself with these drop tests.
4.       They don't weigh you down
Phone manufacturers go to great lengths to keep weight to a minimum. UAG does too. The patented 'Composite' design, for instance, combines a tough outer shell with a soft, impact-resistant core. All of this is achieved within a feather light body so you're not burdened with unnecessary bulk.
5.       They give you extra protection where it counts
Drop a phone and the chances are it will be one of its corners that will take the brunt of the blow. It's no coincidence that UAG cases feature extra 'armour' right where it counts!
6.       You can get 'invisible' screen protection
With each Composite UAG case comes a HD screen protector, carefully designed as a precise fit for your phone's display and engineered so there's no distortion of that crystal-clear display. 
7.       You can get an armour-plated  wallet version
If there's one big downside of having a supersized mobile, it's all that space it takes up in your bag or pocket. Cut down on the amount of 'stuff' you're carrying by getting hold of the UAG Scout Folio wallet case – available for the iPhone 6, iPhone 6 Plus and Samsung Galaxy S5.
8.       You can become a better photographer
With any decent phone case, cut-outs for the flash and other functions come as standard. UAG goes one better. The bezel around the flash is carefully designed to deflect flash interference and reduce glare – giving you better quality snaps.
9.       You get to own a piece of beautiful engineering
These cases are carefully engineered as an exact fit for your mobile. UAG takes into account everything your phone has to offer – and they design support systems that ensure the way you enjoy your mobile isn't compromised in any way. More than that though; these cases actually look the part.  They are not 'invisible' in the same way as our ever incredibly popular crystal clear iPhone 6 covers, but they're such a design statement, you won't care!
10.   You get to own the real deal
Beware of the likes of e-Bay and even Amazon if you're in the market for a top-notch accessory for your mobile – as there are plenty of fakes doing the rounds. With Mobile Madhouse you get the genuine article, complete with UAG's warranty. What's more, these cases are available to buy online right now with FREE standard UK delivery.
Available from Mobile Madhouse for the iPhone 6, iPhone 6 Plus, iPhone 5, iPhone 5c, Samsung Galaxy S5, Samsung Galaxy S4, Galaxy Note 4, Galaxy Note 3, HTC One, HTC One M8.
Be sure to check out our range of designer cases from some of the world's elite names in smartphone protection – including a fabulous selection of  iPhone 6 cases and iPhone 6 Plus cases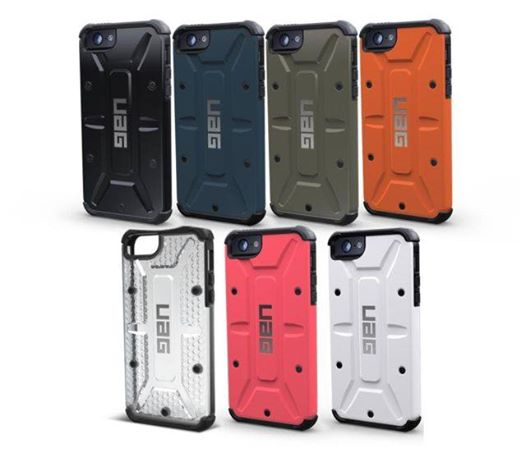 What do top end smartphones tend to have in common? They're getting bigger in terms of screen size (just take a look at the iPhone 6 Plus and the Samsung Galaxy Note