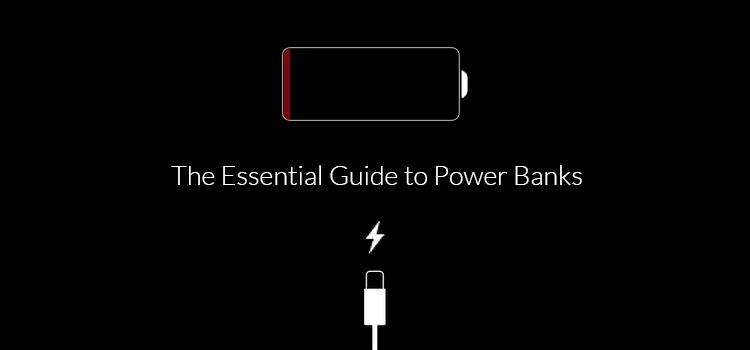 Smartphones and tablets are brilliant. Smartphone and tablet battery life, however…not so good.
We rely on our devices to do so much these days that batteries can't keep up. A heavy day's use at work and on the daily commute typically has us reaching for the nearest power point as soon we get home. No time for chatting to loved ones – not until your phone is safely on charge!
Device batteries falling below our increasing high standards is the very reason power banks have become so popular. In this guide, we're going to look at the ins-and-outs of power banks, why you might need one and what to consider when buying. 
What is a power bank?
A power bank is essentially a portable battery for your phone, tablet or other USB device. They come in many shapes, sizes and outputs, but all serve the same purpose: to provide a quick power boost to keep your devices running until you can get to a wall charger.
Do I need a power bank?
If your smartphone has ever ran out of juice when you need it most, or your tablet doesn't hold charge for a full day of working and commuting, then, yes – a power bank will be a useful thing to carry around.
Smartphones and tablets have become an essential part of our daily lives. Whether it's answering emails, chatting on social media or watching Netflix during your daily commute, we rely on our devices to keep us entertained and in touch with the world.
While most modern devices have decent battery life, the HD screens and powerful processors that they're equipped with are very intensive – as you'll know if you've ever had your screen on with the brightness turned up for a considerable period of time.
As you can't always be near a wall socket and won't ever want to leave your device behind to charge as you continue about your day, keeping a power bank in your bag or pocket is something we'd recommend.
Types of power bank
There are three main types of power banks on the market:
Universal power banks – the most widely available option, comes in various sizes, outputs and capacities.
Solar-powered power banks – feature photovoltaic cells to trickle charge the power bank battery. Usually feature wall charging capabilities and are best for outdoor excursions.
Phone case power banks – a power bank within a smartphone case. Device specific and not widely available. Typically provide enough power for one charge only.
Clip in power banks – attach directly to a device via the charging port. Also device specific.
Technical terms
When buying a power bank, you'll notice various technical terms in the specs and product descriptions. Here's what those terms mean.
mAh rating
Like mobile devices, power banks are rated in ampere-hours and measured in milliamps. mAh stands for 'milli Ampere hour' and is a measure of a power bank's charge. A power bank holds fuel for your device – the mAh rating is a measure of just how much fuel is stored within that compact shell. The larger the number, the more juice there will be for your device.
Li-Ion & Li-Polymer
Li-Ion and Li-Polymer (Li is short for Lithium) batteries are rechargeable batteries used in power banks. Li-Ion power banks are cheaper, but contain less mAh capacity and suffer from memory effect. Li-Polymer power banks are more expensive, but are long-lasting and contain greater mAh capacity.
Basically, if you can afford it, go for a Li-Polymer power bank.
Efficiency
While they are incredibly useful accessories, power banks are, as yet, unable to transfer 100% of their stated capacity to a device. So they have an efficiency level. This is based on environment, component quality and cell type.
Industry standard efficiency is currently somewhere between 80% and 90%.
Depletion
Depletion is the current state of the battery in the device you are charging. The lower the battery status, the more work the power bank must do to provide the necessary juice. Charging from 20% to 90% is classed as a full charge. It is possible to go from 5% to 100% but expect this to take its toll on the power bank.
How many times can a power bank charge my device?
How many charges you get out of power bank depends on the capacity of the power bank and the size of the battery in your device.
This can be worked out using this simple formula:
Power bank mAh x efficiency x depletion ÷ device mAh
Remember charging from 20% to 90% is classed as a full charge.
For example, if the battery in your phone is 1500mAh and the power bank has a capacity of 3000mAh, you'll get two full charges.
If the power bank has a capacity of 10000mAh, you can expect to get six full phone charges, or four full phone charges and one full tablet charge (based on the tablet having a 3000mAh battery).
How do I charge a power bank?
Power banks are charged in the same way you charge any USB device: via a computer, wall socket or power bank!
How long do power banks last?
Power banks that offer 80%-90% efficiency will typically last for around 500 charge/discharge cycles.
Which type of power bank should I buy?
A good power bank is one that's small enough to fit into your pocket, with a large capacity, a solid build and a Li-Polymer battery. An LCD charge indicator is a useful feature to look out for – these show how much juice is left for your devices before the power bank needs charging.
At Mobile Madhouse, we've got power banks ranging from 3000mAh to 20800mAh.
Keep in mind…
The number of devices you need to keep charged
If you're likely to be charging a smartphone, tablet and Kindle at the same time you need to ensure the power bank has enough output ports to accommodate each device.
Device battery size
The size of the batteries in your devices will determine the capacity of power bank you need. Most modern smartphones pack batteries over 2000mAh, with tablets doubling that. For instance, the Samsung Galaxy S7 has a 3000mAh battery, while the Apple iPad Air 2 has a 7340mAh unit.
Additional feature requirements
What else would you like your power bank to do: fit onto your keyring, have an in-built flashlight, include waterproof casing? There are numerous features that manufacturers include alongside the standard charging capabilities.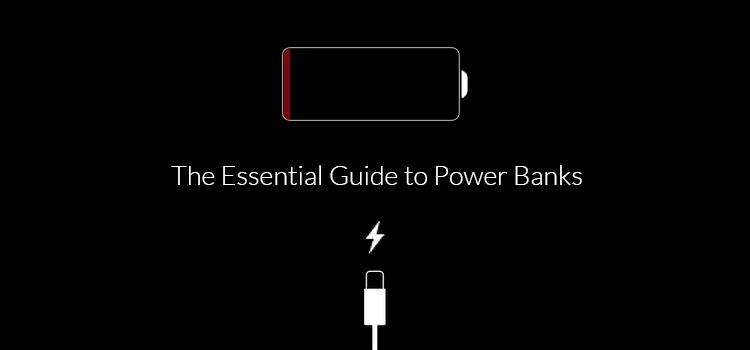 Smartphones and tablets are brilliant. Smartphone and tablet battery life, however…not so good.
We rely on our devices to do so much these days that batteries can't keep up. A heavy day's use at work and on the daily commute typically has us reaching for the nearest power point as soon we get home. No time for chatting to loved ones – n