So your mobile of choice arrived in time for Christmas, you've spent the last couple of days fiddling about with its new features and you've already got your eye on a couple of tasty designer phone cases. There's just one more thing you need in your life right now that'll get 2015 off to a great start - the selfie stick. Here's why:
Everyone's doing it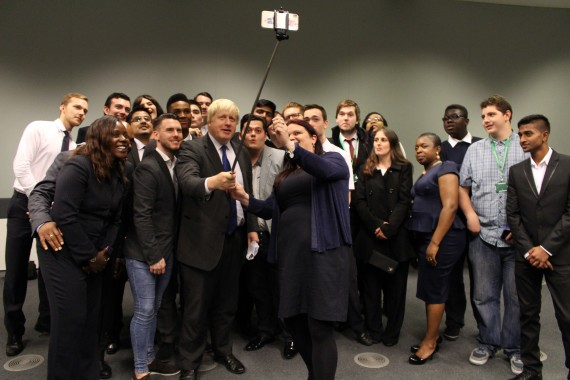 Here's a picture of Boris Johnson taking a snap of himself with a bunch of people. He's not the only one at it. From Beyonce to The Pope, it's hard to think of a celebrity who hasn't starred in a selfie in 2014. There's nothing wrong with capturing yourself on camera – so why not make it easier? 
You'll start taking photos that are worth sharing
There's one big problem with selfies if you're doing it the old way: the results can be more than a little bit disappointing. Wonky angles, protruding forearms, missing foreheads - with a selfie stick you can put all that behind you and start taking selfies that are actually worth sticking on Facebook. 
You can finally get the most out of your camera…
These days, thanks to autofocus, facial recognition and image stabilisation, you hardly need to be a pro to get some fairly decent shots from your camera phone. But what about panoramic shots with you at the centre, though? Quite simply, shooting at arm's length doesn't quite cut it if you want the best results. A selfie stick gives you that essential extra reach. And, fortunately, it also folds down to a pocket-friendly size so it's not a hassle to carry when you're out and about.
You don't have to hand your £500 phone to a total stranger
"Excuse me… Could you take a photo of me and my mates?" - With a selfie stick, never again will you need to accost a random passer-by with this question and risk your phone being snaffled by a complete stranger.
A selfie stick will outlive your current mobile (and the one after that)
Mobile Madhouse selfie sticks are universal; they fit each and every smartphone right up to the iPhone 6 Plus and couldn't be simpler to use. Your selfie stick will still be at your service long after your current mobile has been replaced by something newer and shinier. 
At £7.99, you can't afford not to get one
You heard us correctly. You can get hold of a Mobile Madhouse selfie stick in black, pink or blue for just £7.99 – and for just £2 more it comes bundled with a Bluetooth remote so you don't have to mess about with your phone camera's timer. That even includes FREE standard UK delivery! 
Click on the image below to buy the £9.99 bundle pack right now!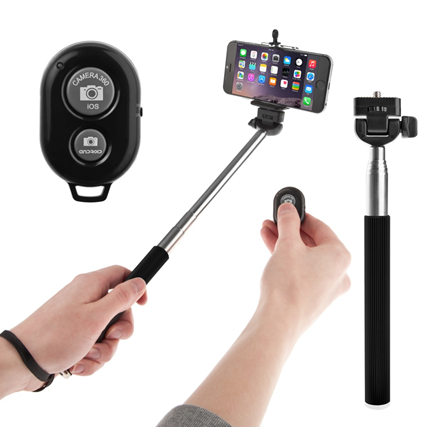 So your mobile of choice arrived in time for Christmas, you've spent the last couple of days fiddling about with its new features and you've already got your eye on a couple of tasty designer phone cases. There's just one more thing you need in your life right now that'll get 2015 off to a great start - the selfie stick. Here's why:
<span style="font-size: small; font-