The Rise & Demise of Nokia Infographic
Thursday, January 8, 2015
All good things must come to an end. Of course, Nokia isn't dead, not yet anyway – it's just no longer the force it once was. You can blame Apple and Android for that.
However you feel about the state of the company today, no one can deny that's it's been one hell of a ride. From early success as a manufacturer of rubber products to signal-handedly shaping the mobile phone industry, Finland's finest has been a big part of all of our lives for a century-and-a-half.
So, if you've ever used predictive text, accessed the internet on your mobile phone or donned a pair of braces and a Cityman à la Gordon Gekko, join us as we look back at the ups and the downs in our Rise & Demise of Nokia infographic.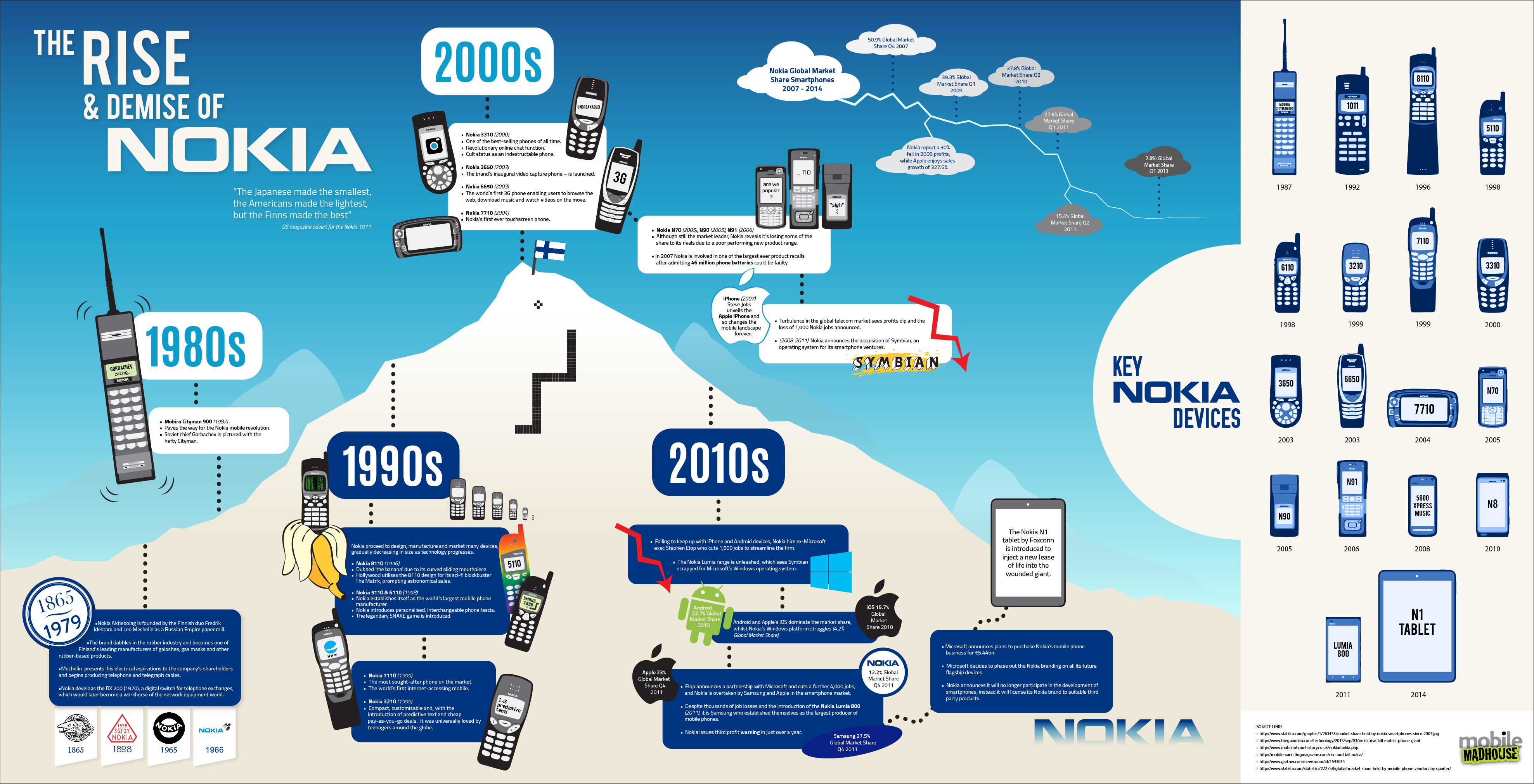 Click on the image for this epic infographic in all its glory